Submitted by
admin
on Wednesday, June 1, 2011 - 14:05.
Before we start working with PHP/MySQL, you need to install WampServer first in your local computer. WampServer will allow you to run PHP script in your local computer without accessing live server.
Running PHP script locally will also speed up your development.
First download WampServer from http://www.wampserver.com/.
Download WampServer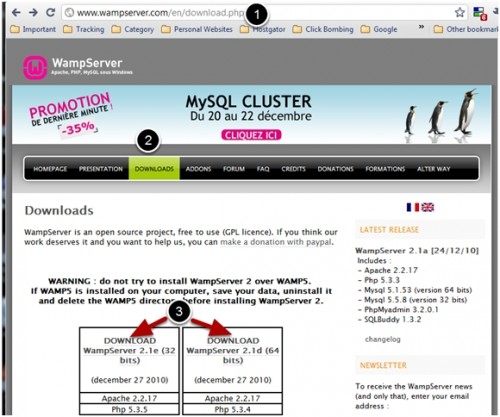 In step # 3 select 32bit or 64bit.
Save it on your local computer and install it. Just follow the steps during installation.
To learn more watch this video: