How to Create SQL Sub Query in PHP/MySQLi Tutorial
Body
In this tutorial, I've prepared example queries for you to further understand the concept of subqueries. A tutorial that tackles SQL Subquery. Sub query is a query within another SQL query. Subqueries can be used with the 4 SQL methods which are SELECT, INSERT, UPDATE, and DELETE.
Before we start, please download XAMPP and Install It. After that, please open the XAMPP's Control Panel and start Apache and MySQL. I am using CDN's in this tutorial which means internet connection is needed.
Creating our Database
The first step is to create our database. This contains our sample data.
Open phpMyAdmin.
Click databases, create a database and name it as subquery.
After creating a database, click the SQL and paste the below codes. See image below for detailed instruction.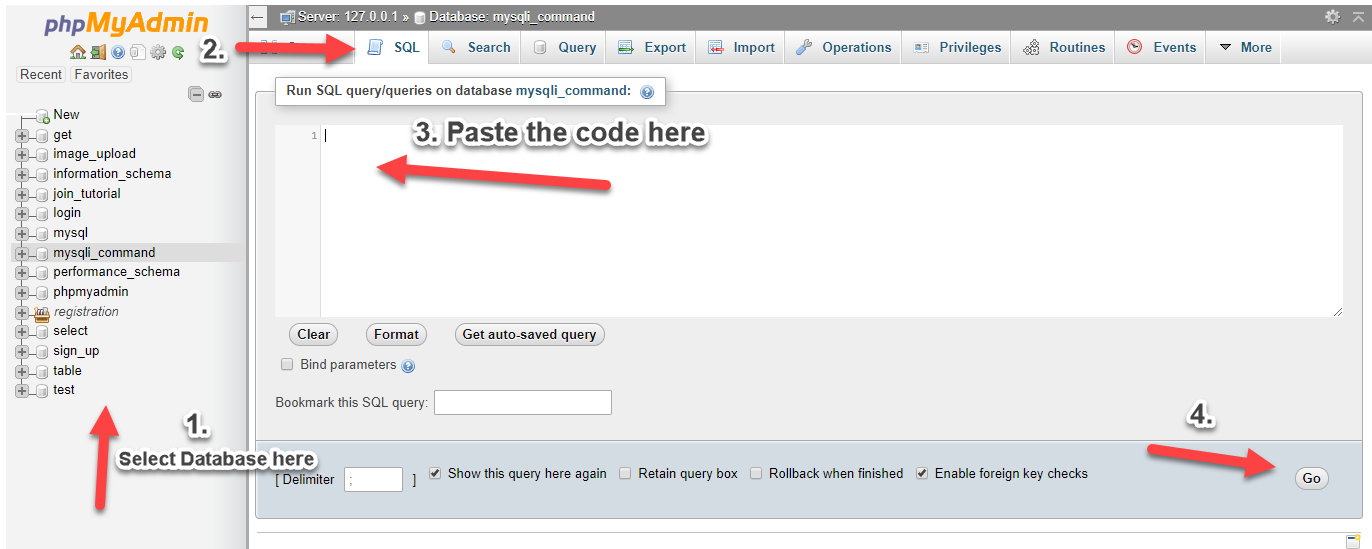 Creating our Connection
Next, we create our connection to our database. This will serve as the bridge between our forms and database. We name this as conn.php.
Table HTML Format
The below HTML code is the html format that i will use to display each queries.
Example 1
table post order by post_date asc
Result:

Example 2
table post order by post_date desc
Result:
Example 3
table post order by post_date desc limit 3
Result:

Subquery
Lastly. this is our subquery. I've also added to join user table to provide examples in case you need to join.
(order by post_date desc limit 3) as subquery order by post_date asc
Result:

That's it guys! In case you wanted the whole index.php code, here it is:
index.php
DEMO
That ends this tutorial. For questions or comments, feel free to write below or message me.
Happy Coding :)