Navigate Record In the DataGridView Control
Submitted by
janobe
on Saturday, January 25, 2014 - 11:17.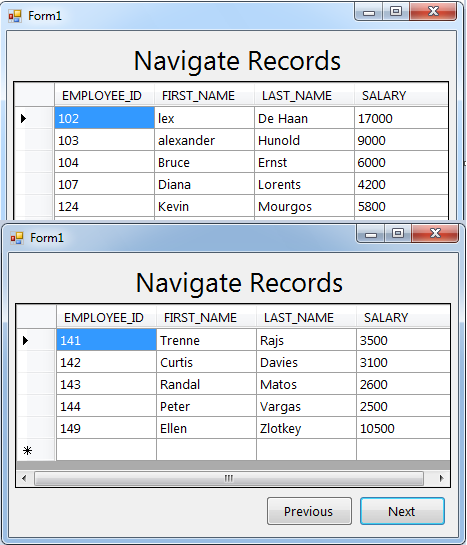 In this tutorial I will teach you how to navigate records in DatagridView using Visual Basic 2008 and MySQL Database. This will show you that you can limit your displayed records in the Datagridview. And there's no need for you to scroll down to it whenever you have plenty of records. All you have to do is to click next and previous buttons. And the records will be displayed in chronological order. Let's Begin: The Database of this project can be found in my previous tutorial which is the
Displaying and Counting the Total Value of the Records in the DataGridView.
Now, open your Visual Basic 2008, create a project and set the Form just like this.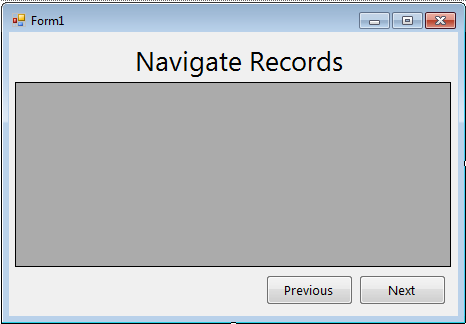 After that double click the Form and do this code above the
Form_Load
for declaring the classes ,variables and setting up the connection.
Form_Load
do this code for displaying the records in the DataGridView for the first load.