SyntaxDB: Programmers' Run-To Search Engine
Submitted by
Ivan Ponce
on Friday, July 27, 2018 - 12:33.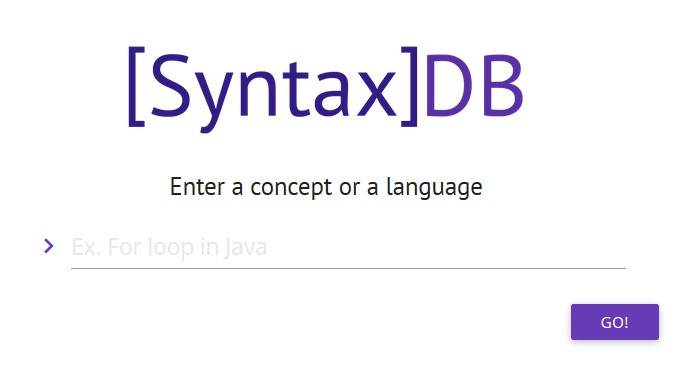 Undeniably, a huge chunk of the world's population now is relying on technology when it comes to researches - most especially on-the-spot ones. Confusions are often typed on Google search bar, isn't it?
Google
is really useful most especially for students and professionals as its instant responses make
work easier and faster done
. However, in the case of
programmers
, the long list
may bring more confusion
in dealing with the right
concept
to be used. Thanks to Syntax Database or SyntaxDB for the great rescue it provides.
What is SyntaxDB?
The
SyntaxDB
, based on Arvind Kumar's article on Technotification, is like a Google search engine but it is for the programmers. The man behind this search engine which is filled with information related to computer languages is Anthony Nguyen.
Why did Nguyen come up to this search engine for programmers?
Anthony Nguyen simply wanted to make a clear syntax of the programming languages available for the programmers. Its development comes with a goal of making this programming reference the fastest in the world.
The programming languages SyntaxDB supports are...
Instructions on Using SyntaxDB
1. Visit SyntaxDB's official
website
. 2. Provide an input. 3. Click Go. What can you say about it? Feel free to drop your comments below. Thank you for reading this article. You may read more blog posts here in sourcecodester.com.