Learn How to Create Android Apps with "Complete Android N Developer Course"
Screenshot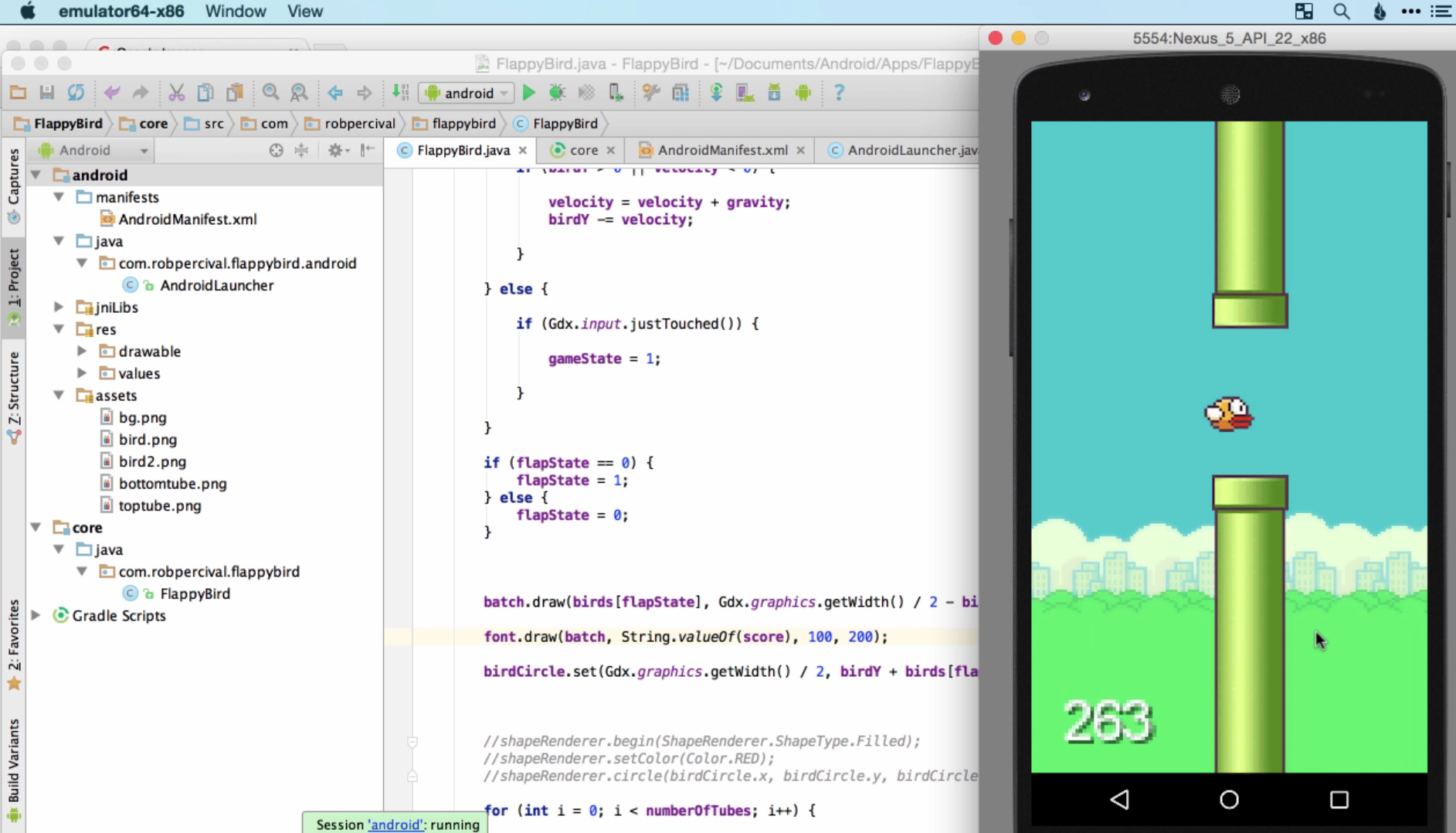 Learn how to develop apps for the latest Android platform from the comfort of your home.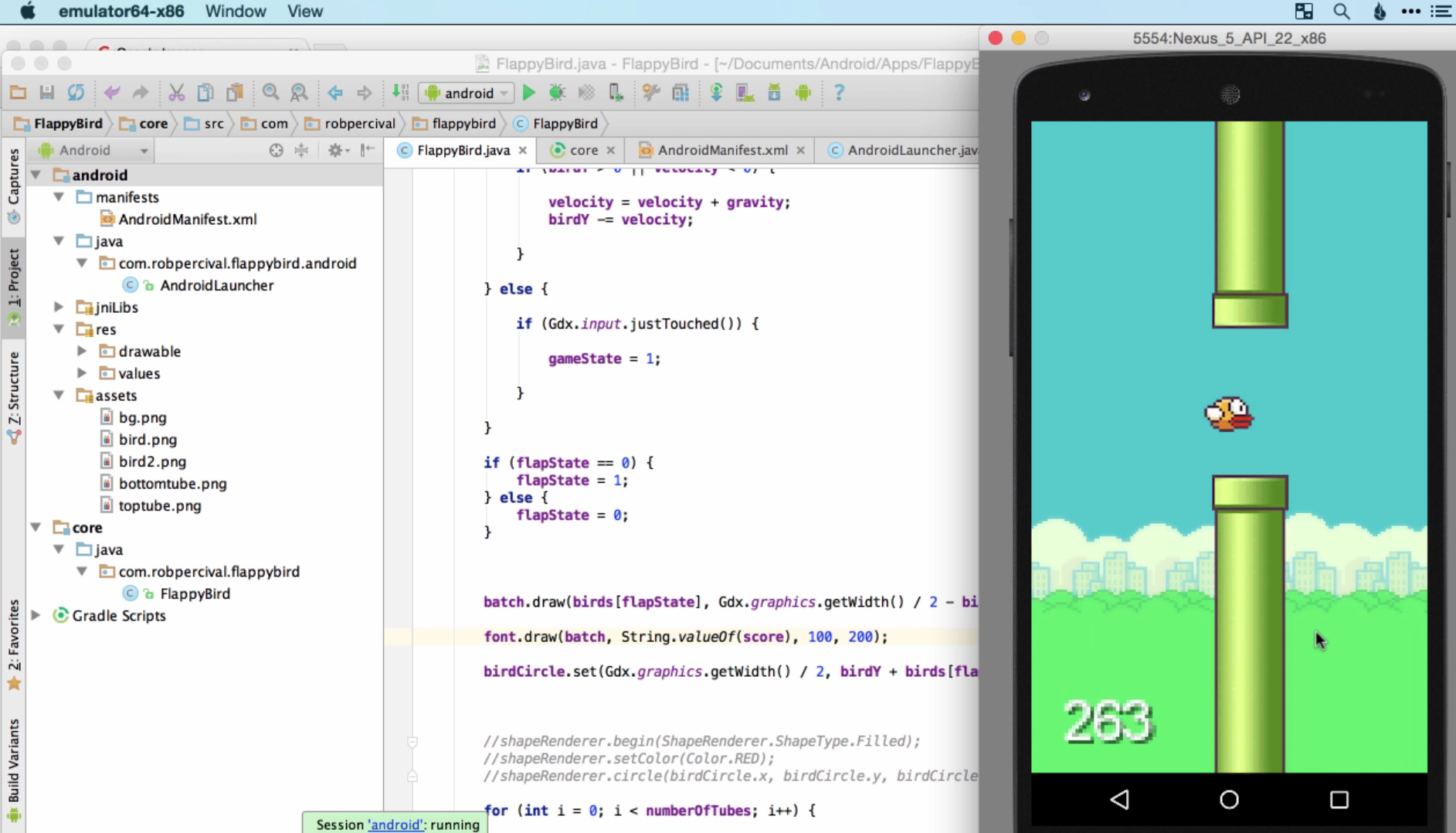 Learning to develop Android apps can be really fun – the feeling of fulfillment for having created your own application, the opportunity of turning it into a profitable business, or maybe the possibility of landing a high-paying job, are just some of the things that make it even more exciting. But becoming an Android programmer isn't always that easy. You probably got all the motivation to make yourself an expert, however, you don't know how to get started. I myself have experienced the same thing, getting lost – just going around in circles with thousands of instructions available on the internet. Thankfully, I found a great video tutorial about
Complete Android N Developer Course
. This course has helped me a lot and surely, this will be of great help for you too.
What is Complete Android N Developer Course?
Complete Android N Developer Course is an online course offered on
Udemy
, an online learning site. This course will teach you how to develop games and apps for the latest version of Android OS known as Android Nougat (codenamed as Android N). What I like most about this course is the fact that it includes a tutorial on how to build real apps like Flappy Birds, Uber, WhatsApp and Instagram clones, and a lot more. Through this course, you will also learn how to effectively market your developed apps and make money right away. This is a perfect course that will lead you all the way – from beginning to end – in creating your own Android apps.
Who is behind this Complete Android N Developer Course?
The designer of this course, which really helped me drop off all the questions that have previously bombarded my mind as I came to face thousands of tutorial around the web, is Rob Percival. In fact, the creator of this tutorial, which will surely help you like how it did to me, is one of those behind the best-selling online coding courses around the globe.
How short will Complete Android N Developer Course get you to your goal?
In just six weeks, you will surely be loaded with everything that you have to learn. I myself was even very surprised that in a very short time, this course has taught me everything that I need to equip my mind with. Whether you're just a beginner or an experienced Android app developer, this course got everything you need to know to becoming an expert – from the basic to the advanced – all within a span of six weeks.
What's more to this Complete Android N Developer Course?
This course tutorial has helped me build my own apps in real time. Aside from having a jam-packed knowledge in just a few weeks, there are lots of extravagant freebies waiting for you on the line, so don't waste anymore a single minute. On Eco Web Hosting's Advanced Package, a one-year free web hosting awaits you. Take note, it is worth £119 but in this tutorial, you will get it for free. A full-time access which includes video downloads and updates is also one of those in line, plus you can build your own real apps with interesting concepts. The purchase of the course will also make you avail a £300 worth of exclusive app templates, backgrounds and icons. I myself was even jaw-dropped with everything that I have availed when I purchased this astonishing tutorial course at a price considerably cheap enough in comparison to how it had helped me.
To whom is this Complete Android N Developer Course for?
Complete Android N Developer Course
is absolutely for anyone who wants to become an app developer. Yes, I said it and you read it right. Anyone who dreams to be an app developer can really be aided by this course just like how it did to me. The great passion and desire to learn how to code plus this very helpful course will surely get you to become a great app developer. It will open you to the world of computers as it teaches you how to easily understand the processes and works of computers.
What users are saying about this Complete Android N Developer Course?
Being one of the top courses in Udemy, under the Development/Mobile Apps category, there are already 8,779 enrolled students (at the time of writing this report). Not only that, Complete Android N Developer Course is refined from its previous best-selling original video tutorial
Complete Android Developer Course
, which has more than 50,000 happy students learning from scratch like me. Aside from me who can personally attest to the effectivity and excellent quality of this course, a number of students have also given their feedback, leaving this course an average rating of 4.6 stars out of 5. They were really impressed by this course describing it as "excellent", "perfect", "stunning", "amazing", "the best", and all the good words one can say. While others find this very helpful, there were also some who considers this course as an "enjoyable learning experience" as there are challenges at the end of every section.
Goes into great detail and with good explanations on how to write Android apps. Coming from iOS development using this course has been particularly helpful.
- Benjamin Gerhold
Well elaborated examples and small fixation exercises makes an enjoyable learning experience. At the end of each section, there is a challenge to summarize all the knowledge acquired in a very simple and functional app.
- Rodolfo Kohei Soken
Students also appreciate that the lessons are simple, concise and very well explained and the content are very easy to understand, making it easy to follow even if you're a complete novice just starting your way to becoming a pro.
So far pretty amazing. Very well paced and very well explained. Really happy I took the course. It's slow enough to easily follow, but not too slow to be patronizing and full of over explanations. Will update with final thoughts once I'm done with the course for sure!
- Bardia Goharanpour
This course is by far the best I've taken to date on this subject. The instructor is more concise than others and doesn't waste your time with endless examples of inefficient code. Excellent. I highly recommend this course for any body new to Android Development.
- Anthony Montalvo
How much does Complete Android Developer Course cost?
With almost everything that you need, this course will be yours at a very affordable price. Normally, the Complete Android N Developer Course is valued at $200, but if you take this course today, you'll get it at a discounted rate of
$15
(75% off). This limited offer will only be up until December 16, 2016. So while it's still reduced at an extremely low cost, grab this opportunity of taking this awesome course you won't find anywhere else for the same price.
Conclusion and Recommendation
If you are someone who wants to learn how to build Android apps and games, I would definitely advise that you take this Complete Android N Developer Course. I can personally testify that this course can certainly provide you with all the assistance you needed especially if you're just starting up. This has greatly helped me get started in making my way to being an Android programmer. What I have achieved today in the world of app development, I owe it to this course and to Rob. Ready to become the expert Android app developer you've been dreaming of? This course is all that you need. Get this
Complete Android N Developer Course
now before it's too late.