Free Visual Studio 2010 for Students
Visitors have accessed this post 13767 times.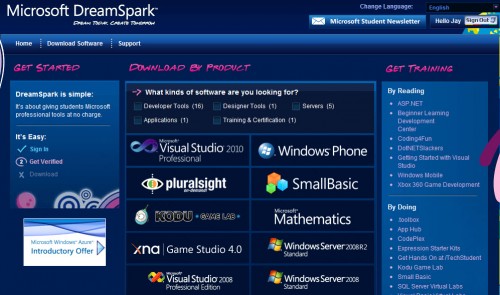 If you are a student and would like to use Visual Studio 2008 or 2010, you do not need to buy the software. The software is free of charge if you are a college student.
Just logon to DreamSpark and verify your account and download the software that you'd like including Virtual PC. You can even download Windows Server 2003 and a lot more.
Before, you can only use Visual Studio Express edition if you want to learn Visual Basic or Visual C#. Now, you can have both, an express and professional edition. This is a must have download for every students.