Object-Oriented Programming In C++: Overloading and Default Arguments
Submitted by
PhoeniciansSy
on Tuesday, September 9, 2014 - 21:36.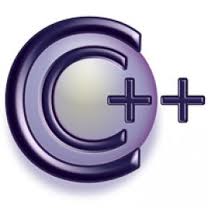 Content:
1. Function overloading in C++. 2. Default arguments in c++.
Function Overloading in C++:
We can have multiple definitions for the same function name in the same scope. The definition of the function must differ from each other by the types and/or the number of arguments in the argument list. We can not overload function declarations that differ only by return type. Example: We can define a function called display to print a integer number. but the number may double too, and we do not have to define a function with another name, we can overload this function as following:
      

cout

<<

"integer "

<<

i

<<

endl

;

      

cout

<<

"double "

 

<<

i

<<

endl

;
the output:
integer 7 double 3.5
Default Arguments in C++:
When the programmer write a function with arguments, may some of those arguments can have values ​which ​are known in advance. In this case we can write a function with default arguments. Using default arguments makes the calling of the function faster because there is no need to copy them. Example:
void

 init 

(

inta ,intb 

=

 

0

)

 

;

  

// 2'nd argument = 0 by default 
We must put the default arguments in the right side of others arguments:
void

incorrect

(

int

a

=

3

,

int

b,

int

c

=

0

)

;

// error , b has no value
If we write the default arguments in the prototype of a function, we can not rewrite this arguments with their values in the definition.
void

 init 

(

int

 a 

=

 

0

)

 

;

 

// declaration of init

void

 init 

(

int

 a 

=

 

0

)

 

{

/* body */

 

}

 

//definition of init ERROR
void

 init 

(

int

 a 

=

 

0

)

 

;

// declaration of init 

void

 init 

(

int

 a 

)

{

 

/

 

*

 body 

*

 

/

 

}

 

//OK
Full Example:
void

 init

(

int

=

7

,

int

)

;

 

// overdefinition

    init

(

2

,

1

)

;

 

// displays 2,1