C# - Simple Registration And Login Application
Thursday, April 12, 2018 - 21:38
Visitors have accessed this post 690 times.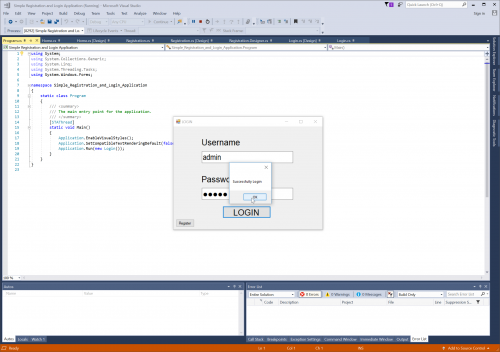 In this tutorial we will create a Simple Registration And Login Application using C#. C# syntax is highly expressive, yet it is also simple and easy to learn. C# is very simplified for the beginners. It is a general-purpose language designed to make all things simpler. It contains several classes that support any C# platforms, like game development. It has a friendly environment for all new developers. So let's do the coding...
Getting Started
First you will have to download & install the Visual Studio. Visual Studios is an open source development feel free to create any application that you want.
Here's the link for the Visual Studio https://www.visualstudio.com/.
Here's the link for the SQLite Browser http://sqlitebrowser.org/.
Setting up SQLite
SQLite is very carefully tested prior to every release and relevant to use in some way. SQLite is very usable in any environments especially in embedded devices. First all you need to do is to install the components of the SQLIte database, by right clicking in the Main project title in the solution explorer then selecting the Manage NuGet Packages.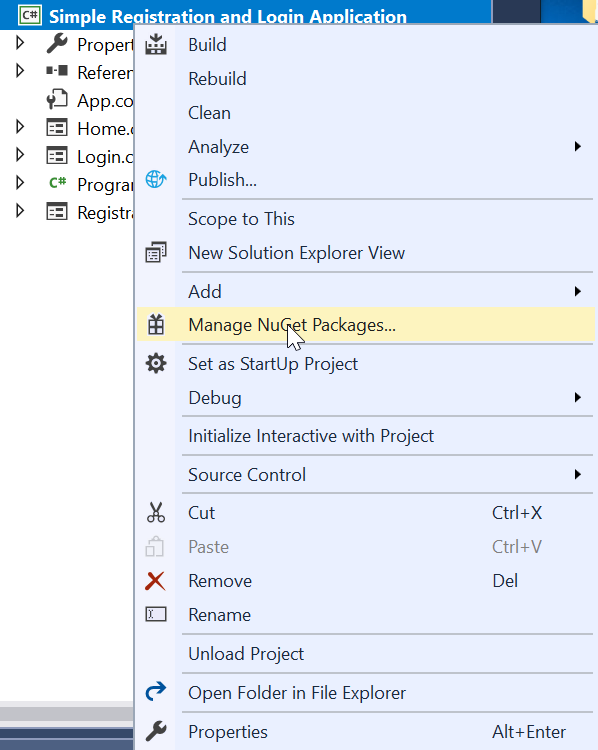 Then go to the browse and search sqlite, after that install it and wait until the process is completed.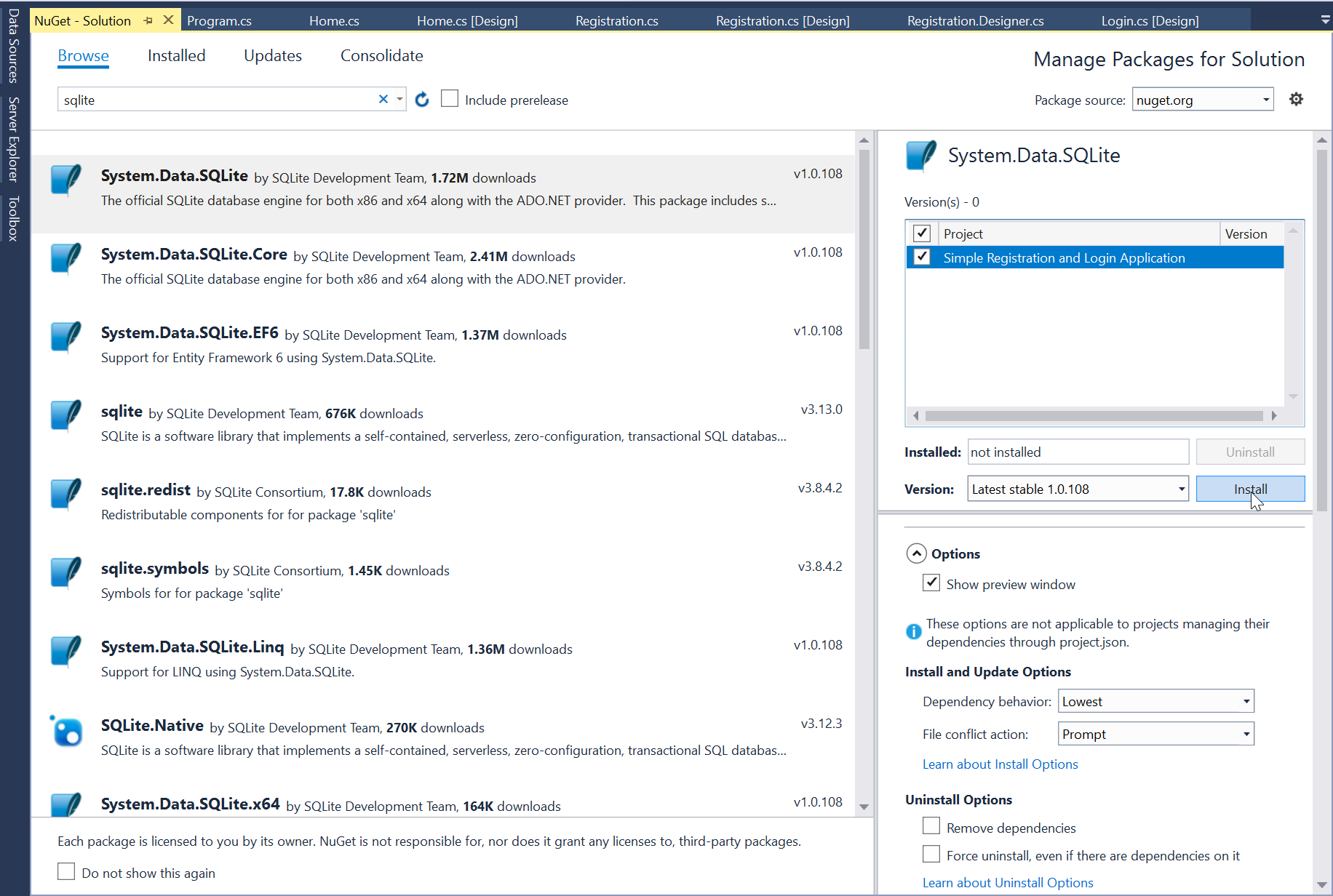 Next go to the Updates and update the needed framework to make sqlite work properly.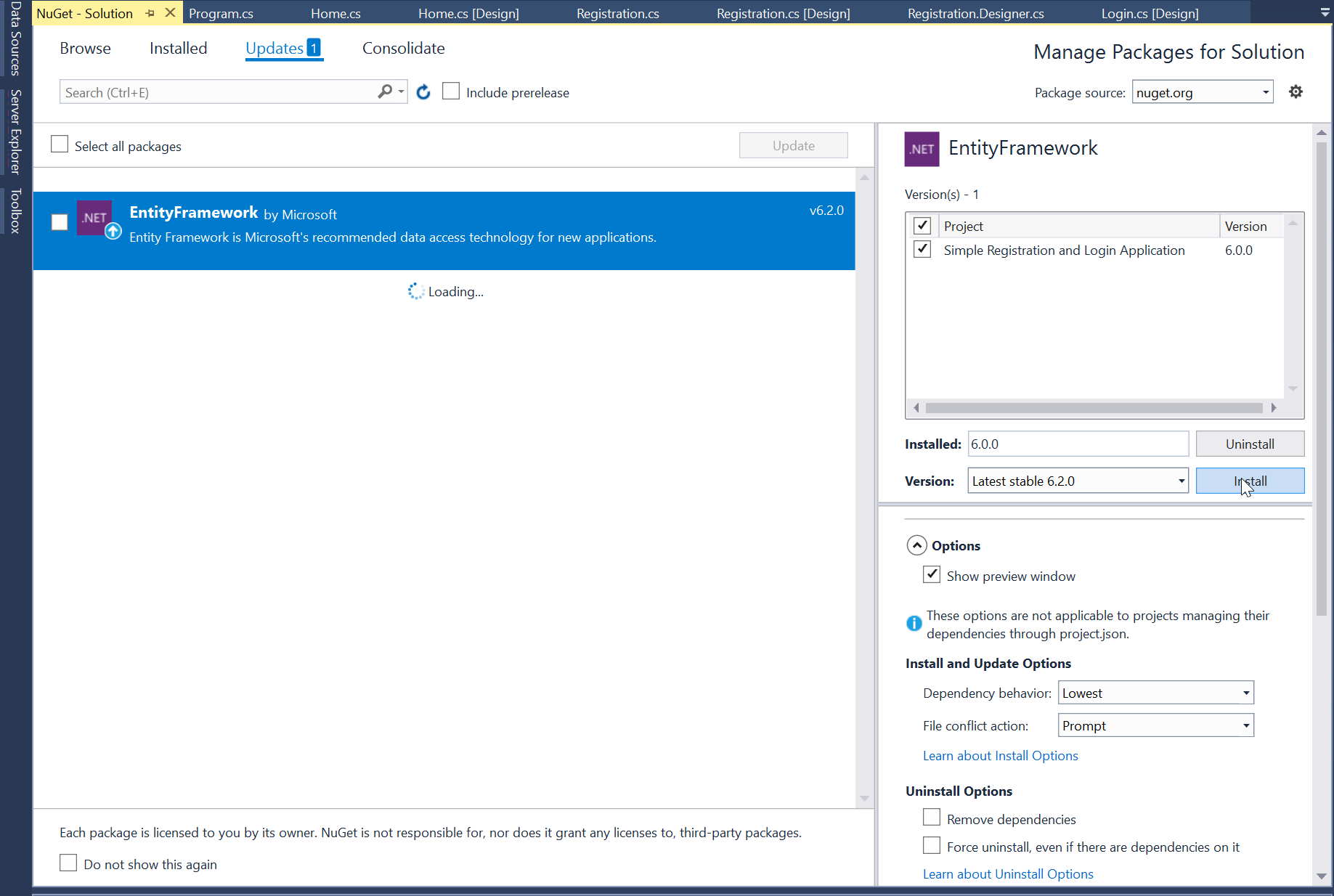 Application Design
We will now create the design for the application, first locate the designer file called form1.Designer.cs, this is the default name when you create a new windows form. Rename the form as Login.cs and then write these codes inside your designer file.
Next create another form then called it as Registration.cs. This is the form for registering an accounts. To do that write these block of codes inside the designer file.
Lastly, create another form for the home form after logging in called Home.cs. Just write these block of codes inside the designer file.
or also you create the layout by dragging the proper tools to the forms.
Creating the Script
We will now create the script to make things work. To do that go to the csharp script called Registration.cs then right click and select view code, this will force you to go to the text editor. Then write these block of codes inside the Class of the form.
Next, go to the other scripts then write the code provided below corresponded to the name of the scripts.
Login.cs
Home.cs
Try to run the application and see if it works.
There you go we successfully created a Simple Registration And Login Application using C#. I hope that this tutorial help you understand on how to develop an application using C#. For more updates and tutorials just kindly visit this site. Enjoy Coding!!!