The Complete Ethical Hacking Course: Beginner to Advanced Course Review
Screenshot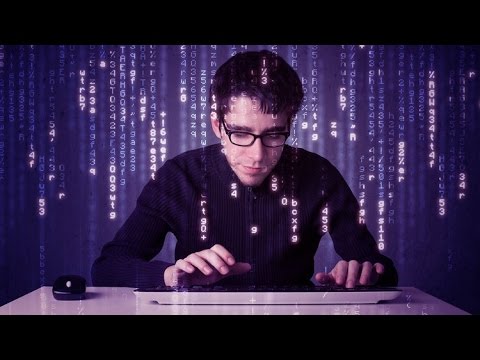 Are you looking for a course that could give you knowledge in hacking so that you can protect your network from hackers? Even though you just have a little knowledge in terms of manipulating the products of the technological advancements, still, you can be someone who knows the aspects related to hacking and how to prevent it with the course
The Complete Ethical Hacking Course: Beginner to Advanced!
This course that comes at a very cheap price of just $10 giving you an instant 95% off discount from its original price of $195 already has more than 83 thousand enrolled students. Furthermore, it bears a 4.4 rating result. In this course, you will be taught how to build an environment for virtual hacking and how to break passwords. You will also be taught how to attack networks. With the knowledge about those aspects, you will know how to protect networks from other hackers. Furthermore, loss of data could also be avoided with the ability that you will develop through this tutorial. Those are just few of the benefits that await if you purchase this course. All the questions you have in mind about ethical hacking will also be answered. And not only that, questions regarding penetrating testing would also be addressed. What you need is just a wireless networking card, a fast and reliable connection to the internet, and to purchase this course to begin your journey towards becoming an expert in the field of ethical hacking. The ability that you can develop through this course could really be a good boost in making money.
What Others Say About This Course
Great course, great teacher, Ermin is a Linux expert with tons of ethical hacking knowledge. The tutorials are easy to follow even if you are a beginner
- Jamie Hodgson
The course is amazing and definitely worth it. The Instructions are detailed. I would say that this course is not for absolute beginners because you will need some basic networking and linux knowledge to be able to follow through, but the things that you can learn from this course are worth a lot. Big thank you for the Instructor Ermin Kreponic for putting a lot of effort in creating this.
- Zoranfriran
its just amazing! I found it on youtube - first 30 vids and as soon as I finished them all I purchased entire course on internet Instructor is just amazing in explaining the topic !!
- Dawid Granacki
I am enjoying it, alot. It is difficult and complicated to get your head around, if you have little or no linux experience, but the support through Q&A is excellent. I am learning big style. Good work guys keep it up.
- Marco Gregory
Very good lectures! The teacher has a pleasant voice and very good diction. It is easy to follow the lectures. The amount and the speed of given information is very good and at the same time the background know-how is presented as the course progresses without loosing itself in detailed off-topic too soon. Still, some general information on computers functions, network systems and especially linux is needed. So it is not a complete "Beginner's Guide". It took me some time to figure out why certain commands do work in Kali but do not work in Fedora (i.e. "apt-get"; "dnf" etc). It would be nice, if the teacher would have briefly explained the history and that Fedora system and Kali system are Linux derivates at last, but do differ because of some ancient forking (ie Ubuntu vs Debian). Another thing, which I found rather hillarious was the whole OS X setup. The teacher gave his best and found solutions, but imho he should have stated in the intro, which systems should be used and which are just not suitable for hacking purposes, even if they might be terrific for programming. Well, OS X is not for hacking. Neither is Windows. So, do familiarize yourself with linux if you want to learn hacking and be able to sorowly understand what the teacher is talking about. Nevertheless, 5-stars-+ from me for a very good hacking tutorial. So far it is the best course on udemy, which I have encountered.
- Paul