Sorry that I deleted my company's profile, but please take a look at the image which is being stored in database, this is regarding storing image files in your database.
The software is able to print/preview welder who passed the category based on AWS(American Welding Society)/ASME(American Society of Mechanical Engineers) criteria. In this instances, a welder could have at least 3 passing test to obtain different level, he probably could have an ID for TIG, GTAW, SMAW, ARC etc etc. thus storing different levels of categories.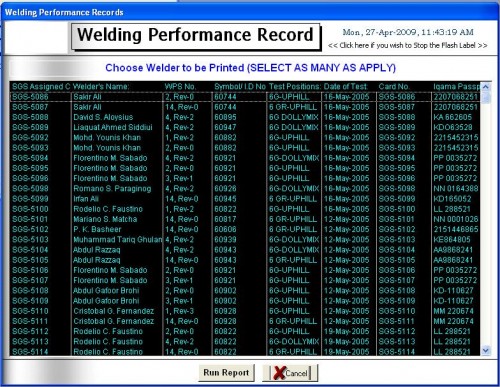 For batch processing, the software is able to select different welders at different levels, take note that it must be fit in A4 Standard Size bond paper. We are printing this instances in Glossy paper for them to look beautiful and professional.