Entrepreneurs Use These Popular Web Tools and Services
Submitted by
admin
on Tuesday, June 18, 2019 - 23:35.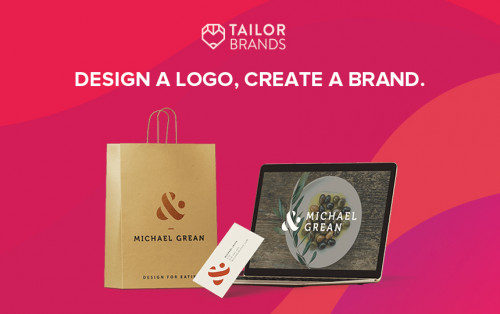 Entrepreneurs use daily many web tools and services, such as the ones that you will see in this article. For whatever they need, there is at least a web tool or service doing exactly that. Anybody can today start an online shop (free shop or template + drop shipping) in a couple of hours, launch a blog or company website, create a gorgeous logo or company branding and so on. Below we reviewed over 30 different web tools and services that are a great fit for entrepreneurs, freelancers, project managers and pretty much anybody else. 1.
Creative-TIM - Premium Bootstrap Themes and Templates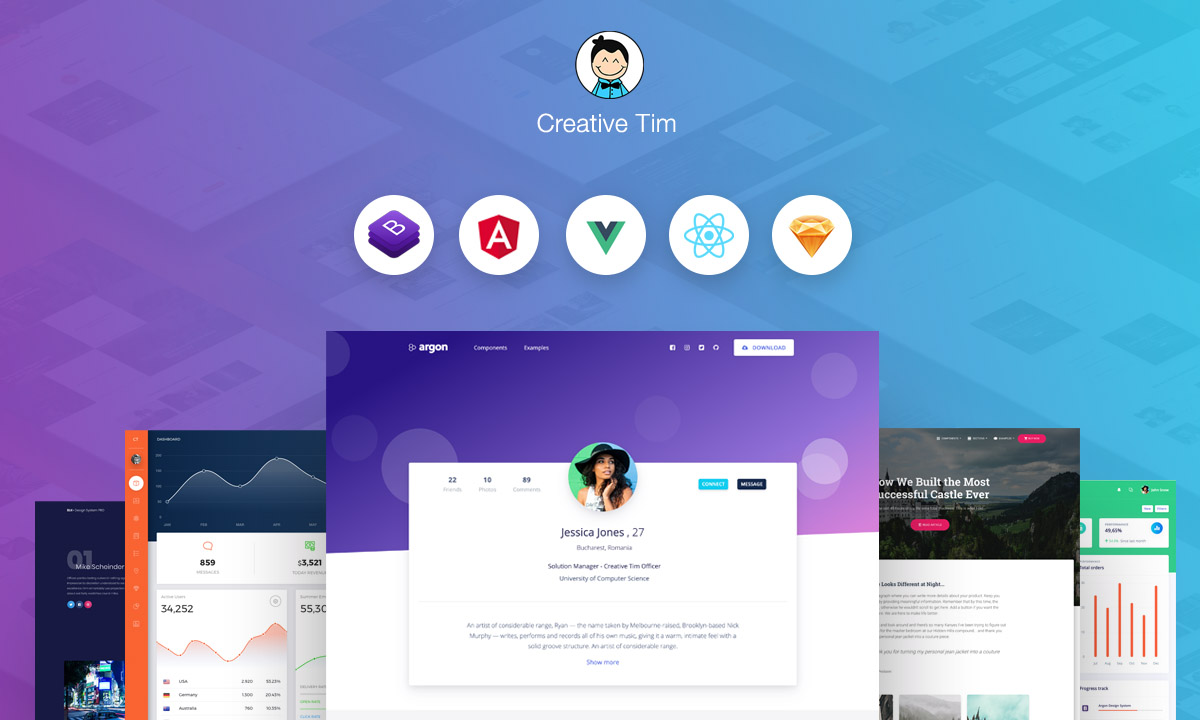 Whenever you are looking to get awesome UI Tools: kits, dashboards, templates, and plugins, check Creative Tim's website. They are specialized in providing high-quality UI Tools based on modern technologies: Bootstrap, Vue.js, React, Angular, Node.js and Lavarel and everything that was used to create these products can be downloaded for free under MIT License. Creative Tim numbers over 750,000 happy creatives using its products, including huge corporations like Microsoft, IBM, Cisco, Amazon, and many others. The website has lots of awesome free stuff and the premium products are up to $249. For people with many projects, there are 6 Bundles (Angular, Big Bundle, HTML, Material Design, React and Vuejs) with great things included and with over 70% discounts. Another thing for which Creative Tim is highly appreciated is giving back to the community. They are proud to sponsor schools, universities, hackathons and be part of events where they can teach people how to become better developers, designers, and entrepreneurs. Check Creative Tim website and pick that product that is a perfect match with your needs. 2.
Brizy - Innovative Site Builder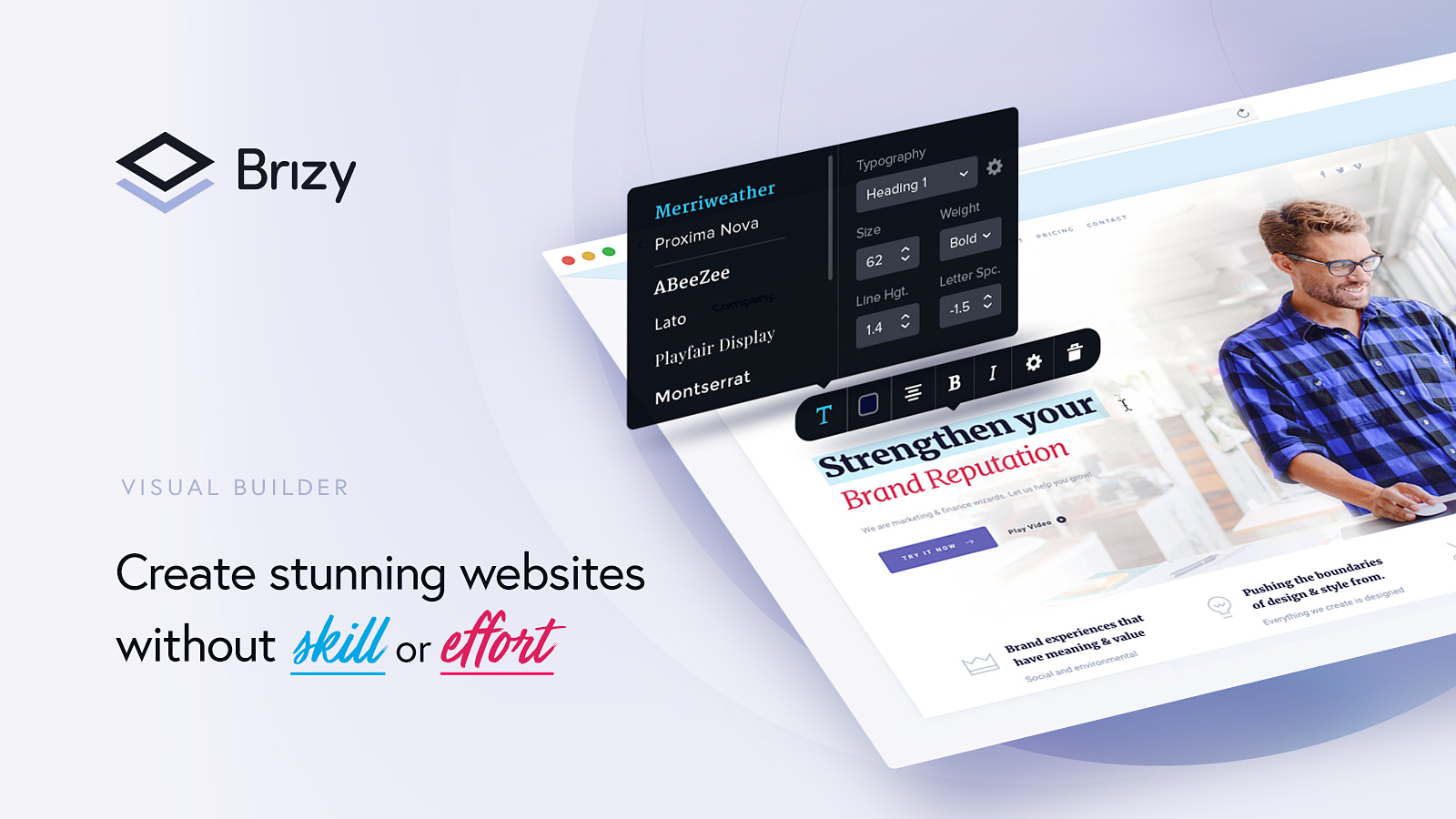 Looking to build yourself a great website and you don't have any designer or coding skills? No problem, Brizy is the right solution for you. It is by far the best WordPress visual page builder on the market and it can also be used to create awesome, high converting landing pages by using the Cloud Platform which comes with the Brizy PRO plan. It is super easy to use, you only need to master clicks and drags, the rest is made by Brizy. Brizy is loaded with 400 blocks, tons of features and options, and a super friendly interface that will guide you every moment. All the edits you make happen in real time and drag-and-drop builder is simple and fun to use. Websites created with Brizy can easily compete with any other website which was created with huge budgets. Carefully check what Brizy can do and with a little patience, the results can be outstanding. Build a new website or landing page with Brizy, you can easily do it. 3.
Tailor Brands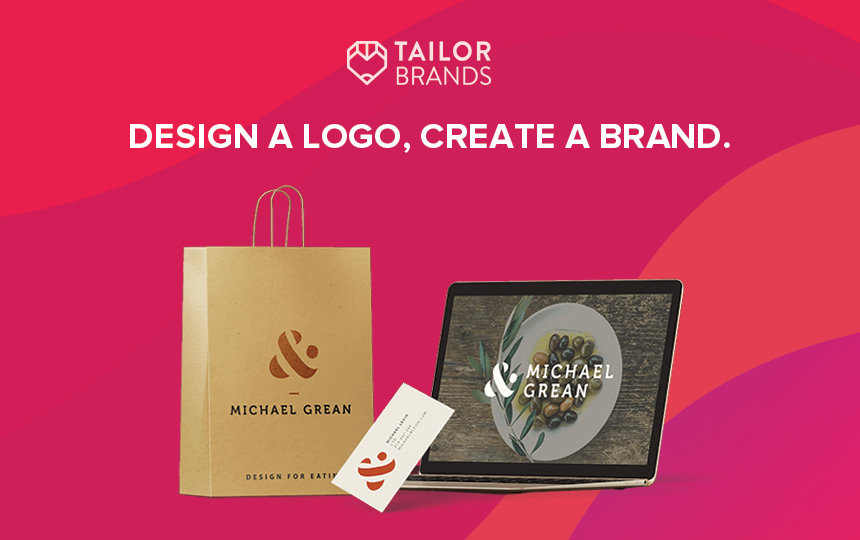 With clients from all over the world, Tailor Brands is the best online logo generator on the market. It is used with 0 effort and skills by over 10 million happy users to create gorgeous and creative logos, detailed presentations and even entire corporate identities. The platform is lightning fast and super simple to use. You enter the name of your business or organization, you describe your business so the platform can understand what you do, you choose your logotype – Icon Based, Text Logo, Initial Based, you decide the design style with the "This or That" tool, you watch the logo maker go to work Customize (if you want) to get it just right and in the end you download your design. It is very simple, start using Tailor Brands and save tons of money and time. 4.
48HoursLogo – Affordable Logos Done Fast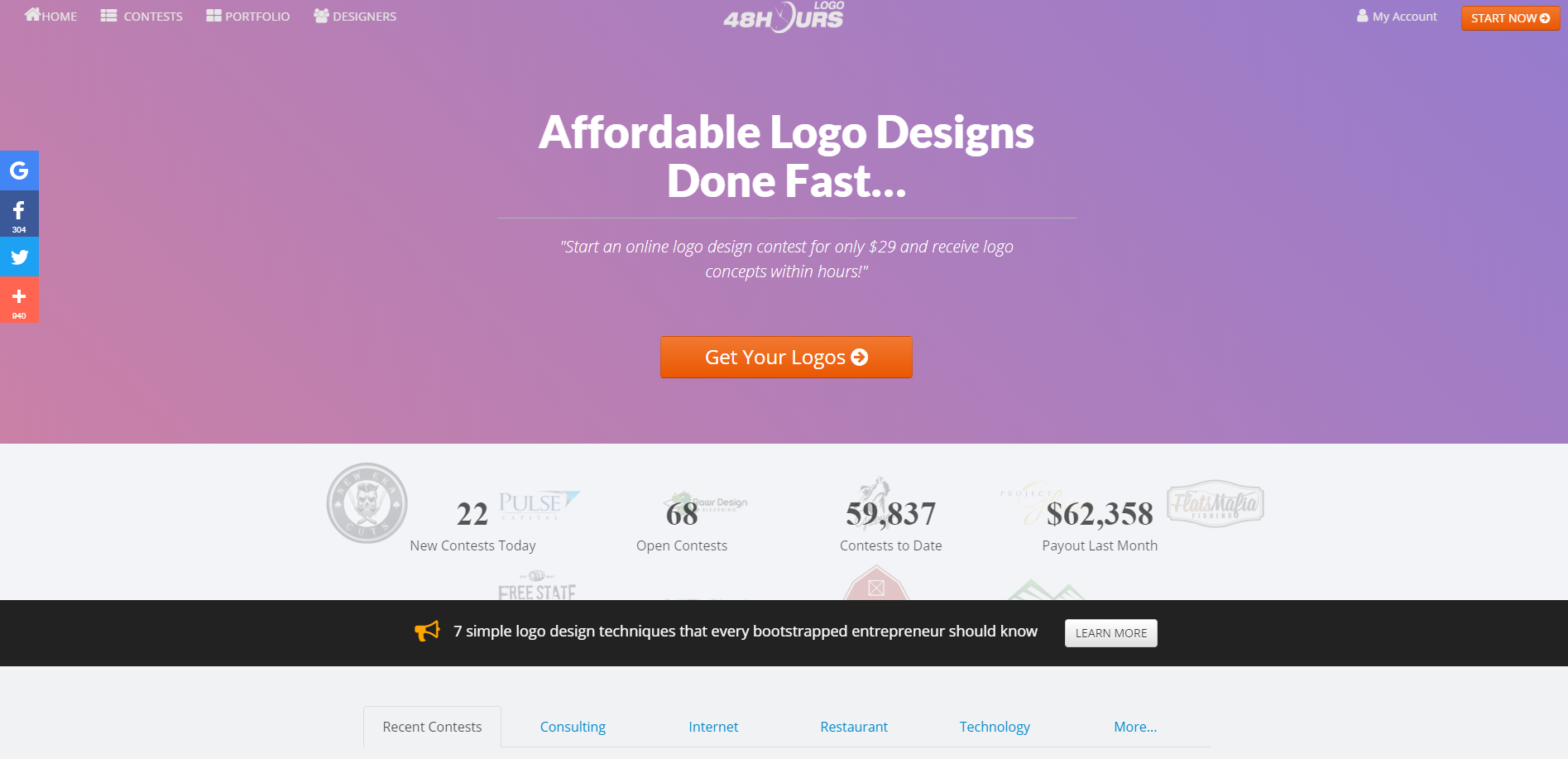 Looking to get a gorgeous logo design while keeping the spending at its minimum? For only $130 you can launch your own logo design contest with 48hourslogo and let multiple designers compete on your project. No need to have any special skills or previous experience to get yourself a brilliant logo design. Start working with multiple designers for your next logo, the 48hourslogo contest platform is super simple and fun to use. 5.
Codester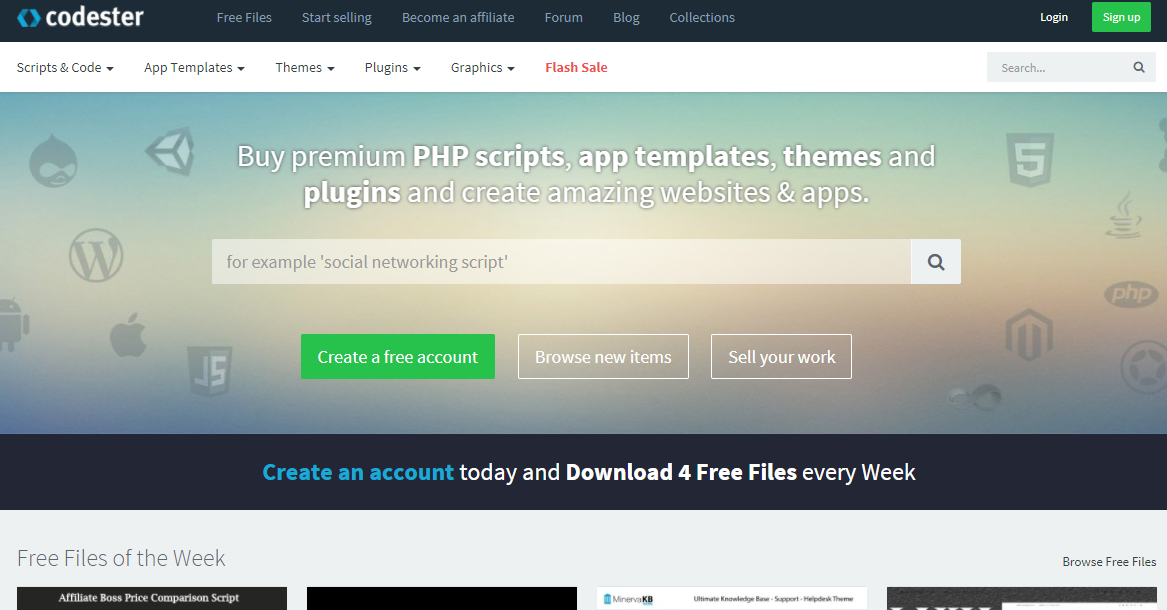 Codester is a fast growing marketplace where web designers and developers will find thousands of premium PHP scripts, codes, app templates, themes, plugins and much more. The website is updated often, browse it and pick what you need. 6.
NameQL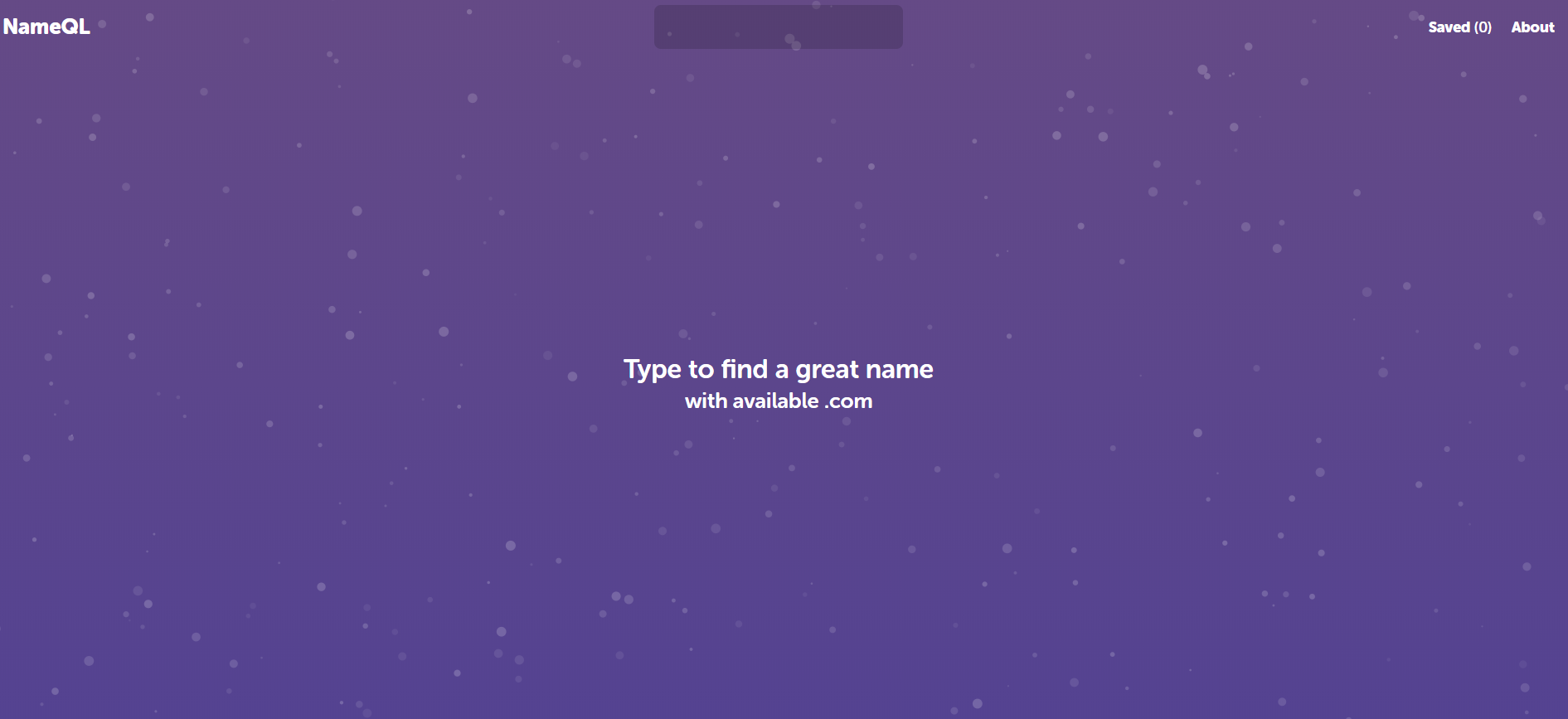 Are you looking to launch a new website with .com domain and you are not finding any names? NameQL will help you in a few seconds. This online tool shows which derivations of the name you wrote, are available with .com domain. 7.
SeekVisa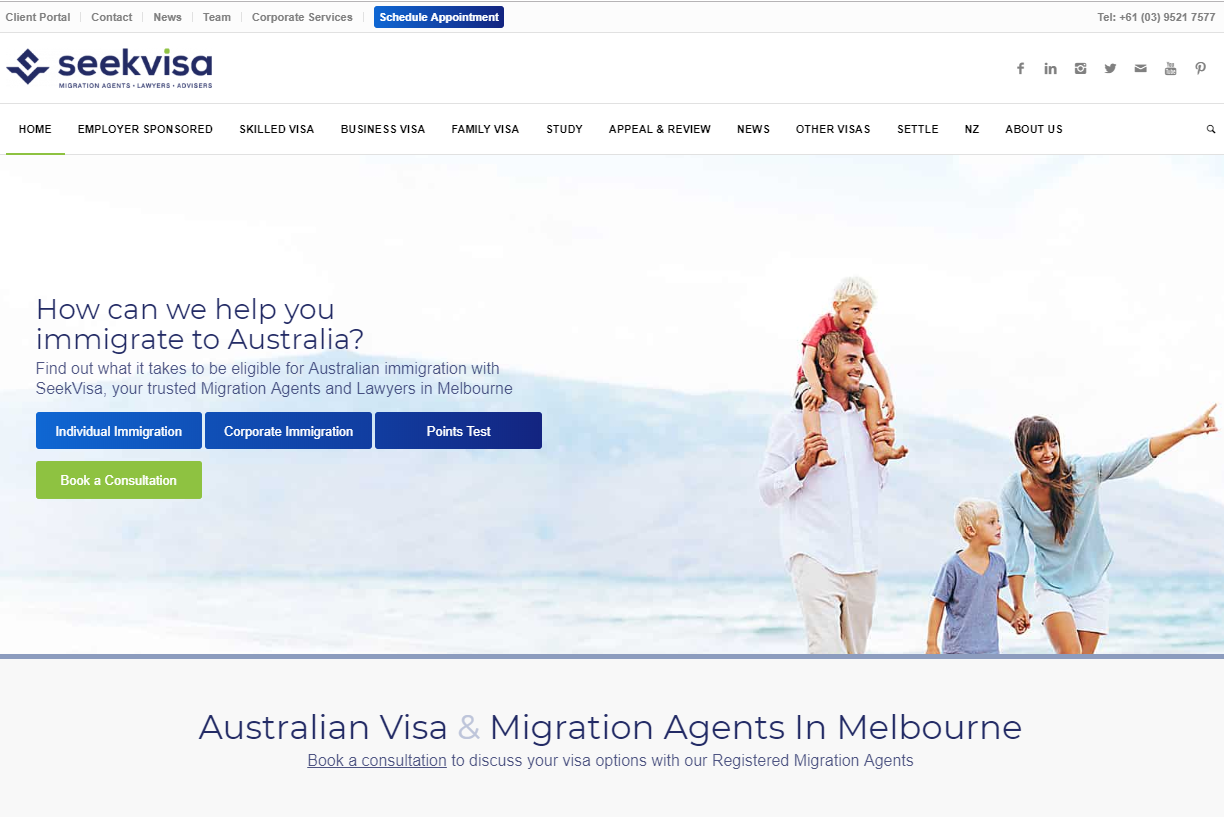 Web designers and developers are in demand occupations in Australia and New Zealand. Businesses in Australia are experiencing the shortage of skilled IT workers and there are visas to assist employers to fill those gaps (TSS 482 visa). Discuss with SeekVisa about you immigrating to Australia and get professional assistance for journey to Australia. 8.
MobiLoud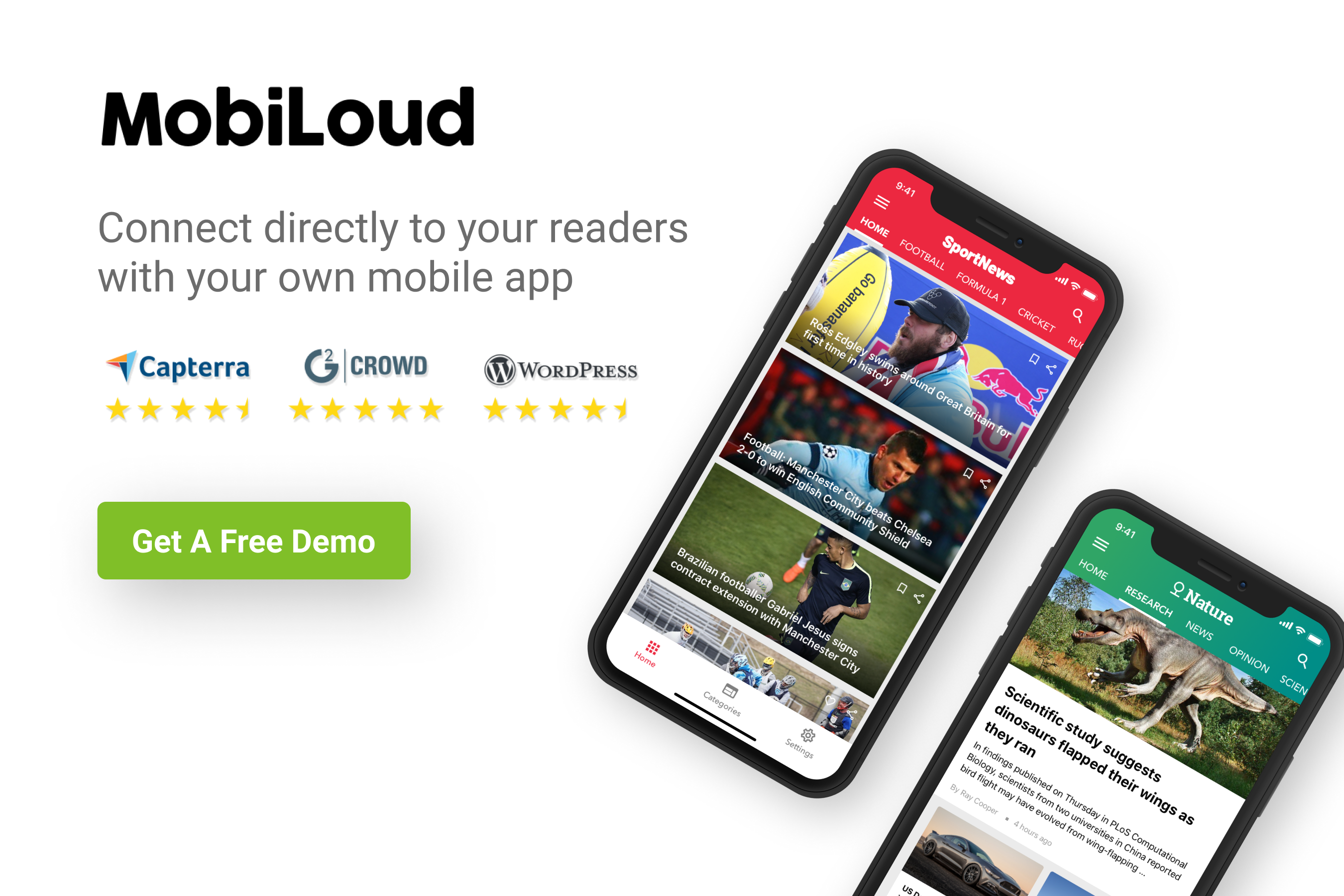 With up to 90% of their traffic coming from mobile, native apps can be a powerful tool for digital publishers and website owners to grow their audience, engage readers and drive revenue through a 100% owned channel. MobiLoud is an innovative solution that converts your existing WordPress site into native apps for iOS and Android. It takes them a few weeks rather than months to get your app built, and it's available at a fraction of the cost of traditional app development - even so you'll get apps worthy of a top publisher. The apps are easy to manage and packed with features like push notifications, advertising platform integrations, and analytics tools - all you need to grow your brand, engage your readers and monetize your content. 9.
Total WordPress Theme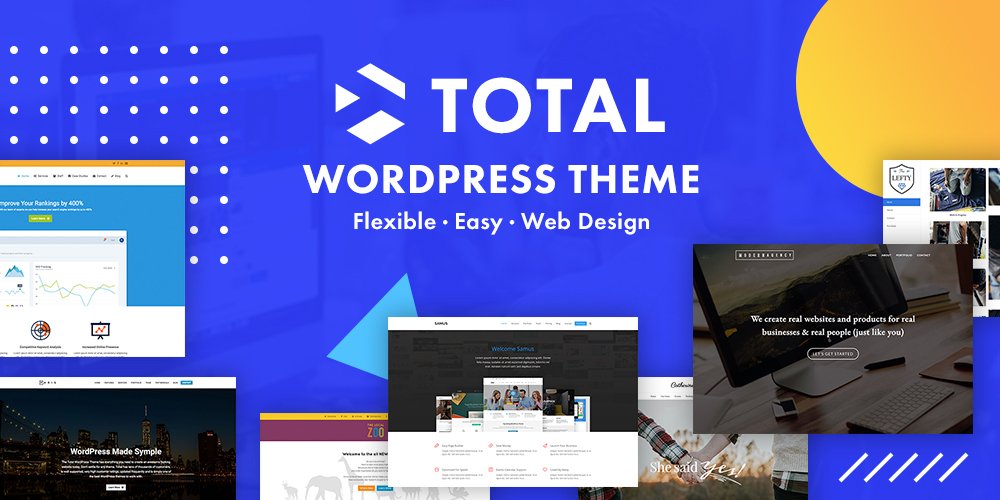 Total, as it's name says, is a complete WordPress theme loaded with tons of features and things. You will find over 80 builder modules, 40 pre-made demos that can be imported with 1-click, 500 styling options and much more. Total made happy over 38,000 customers, start using it and build a creative and unique website using this theme. 10.
RankMath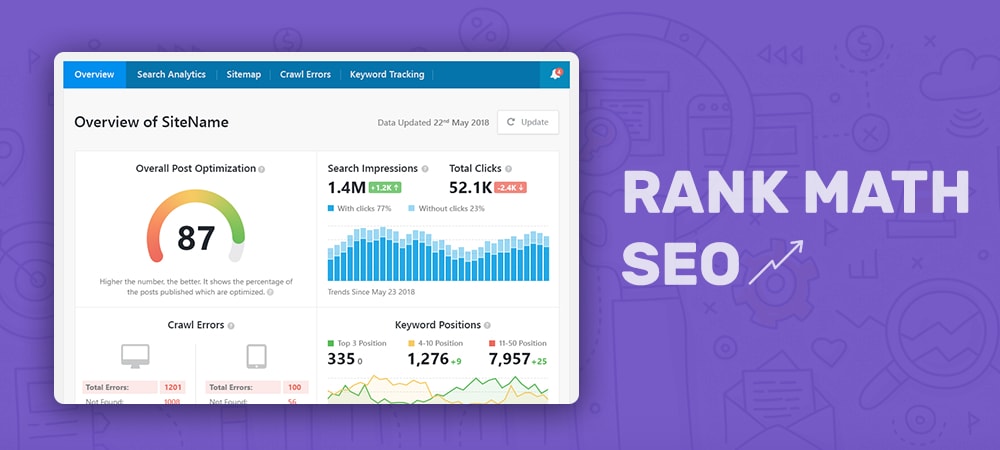 RankMath is the most powerful, effective and simple to use WordPress SEO plugin that will help your website rank higher. After a simple configuration, Rank Math will put your website on autopilot, being fully autonomous. 11.
Schema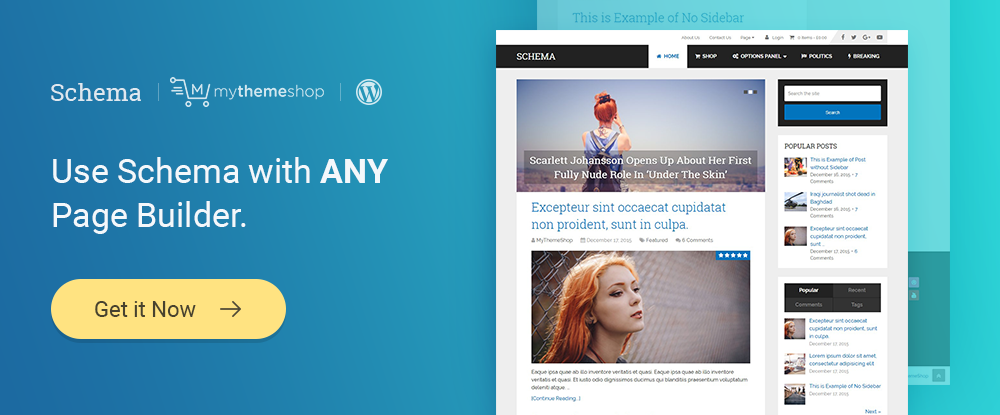 Looking to build a new WordPress website that will make your visitors experience unique? Schema is the fastest WordPress template, being lightning fast. This makes the theme extremely nice to surf, offering a special touch to the website. Get it now, it works with any page builder and it is super simple to fully customize for your needs. 12.
WebResourcesDepot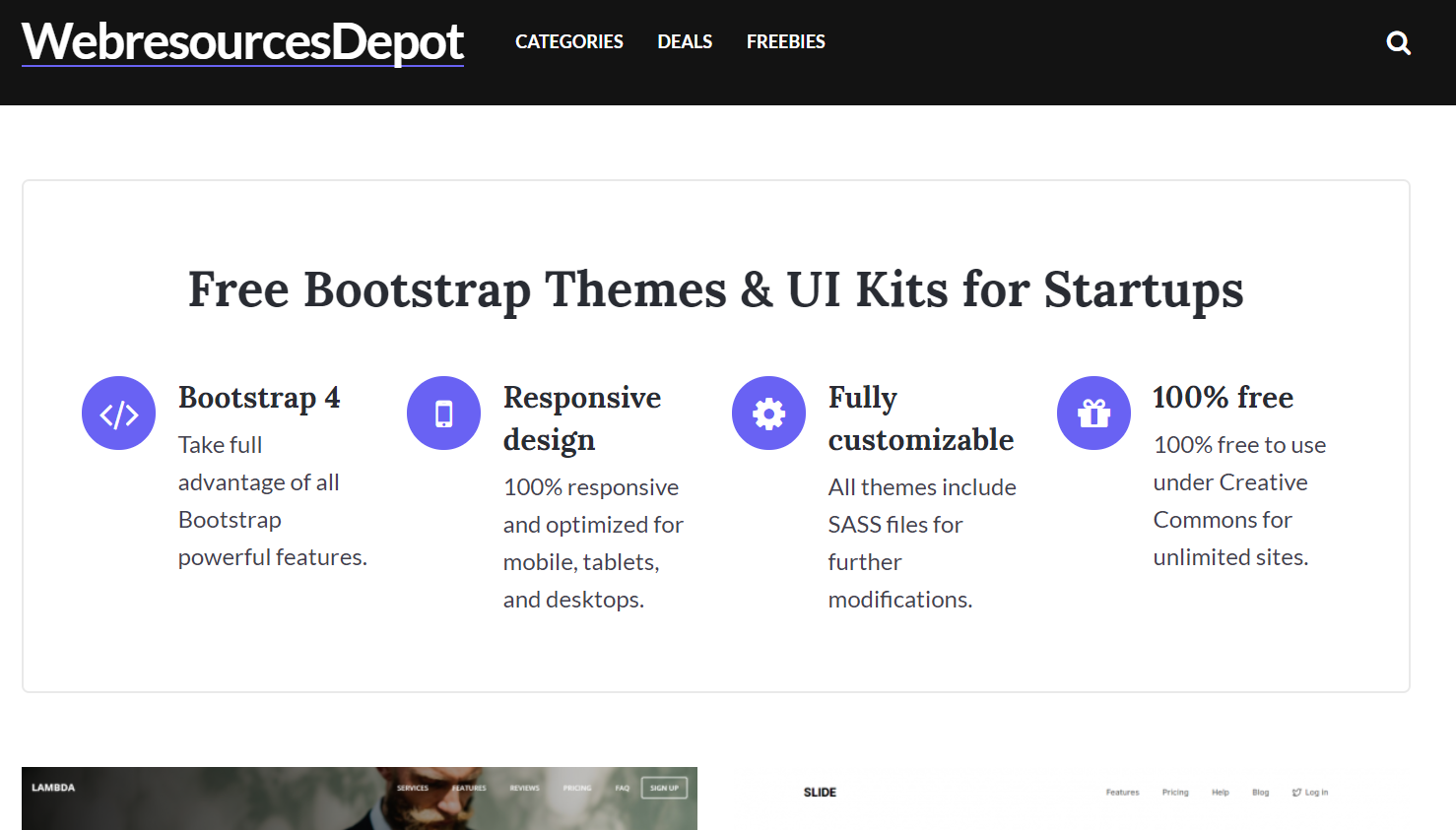 WebResourcesDepot is a highly respected and popular provider of free Bootstrap themes and UI kits for startips. The themes are fully customizable (all themes include SASS files for further modifications) and are 100% responsive and optimized for mobile, tablets, and desktops. Browse it and pick what you need. 13.
ArchitectUI Dashboard Vue PRO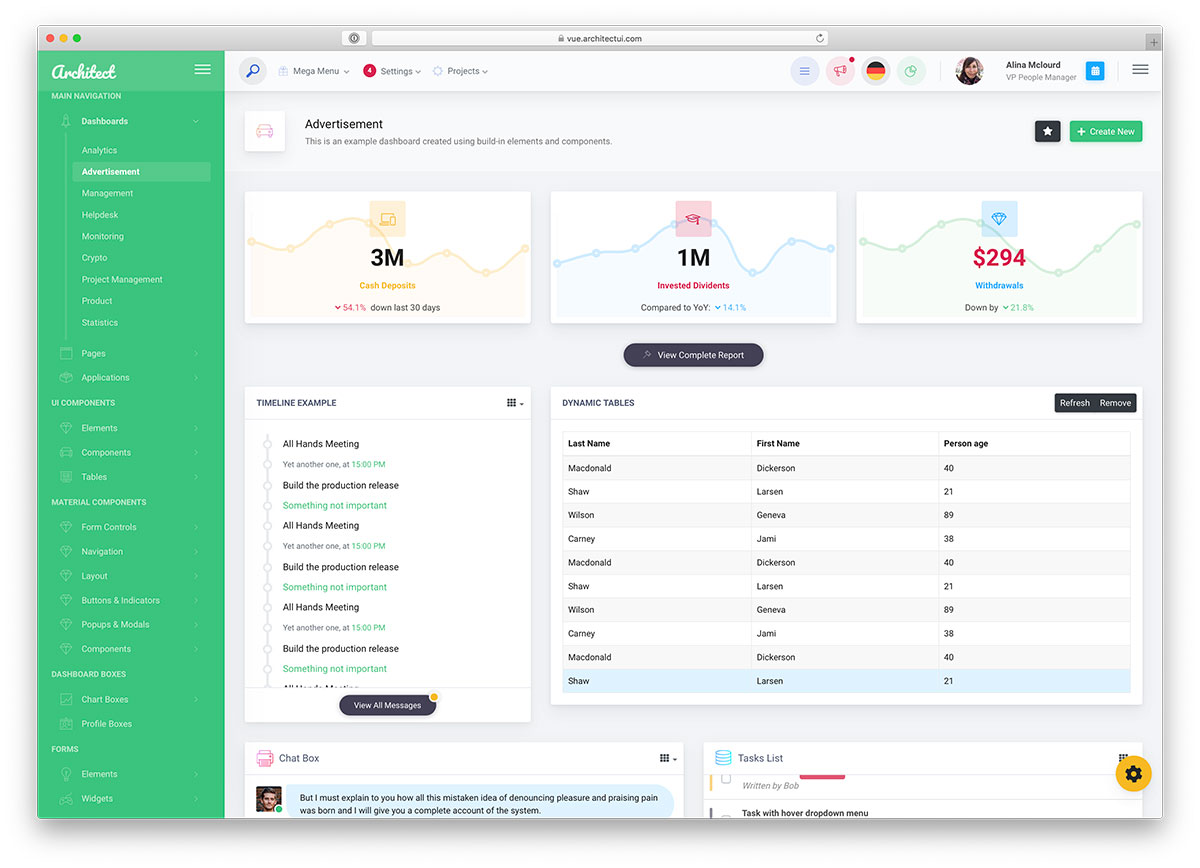 ArchitectUI is a beautifully and very well-designed dashboard with is loaded with over 200 customized components, easy layouts modifiers, it is fully responsive and much more. Check it. 14.
Format – Free Website Template Using Bootstrap For Portfolio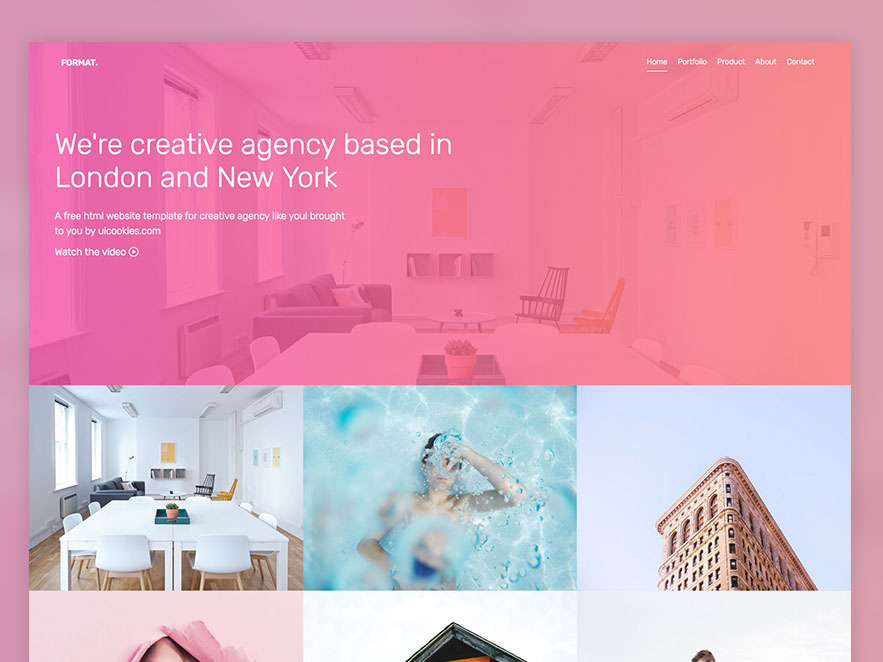 Format is a gorgeous free website template that is great for building your next portfolio. It is a perfect fit for web designers, studios, agencies and much more. Anybody who needs to showcase its products can use this free template. It has a clean and pixel-perfect design, is fast and SEO friendly, and it is super easy to fully customize. Build your portfolio with Format. 15.
Raptor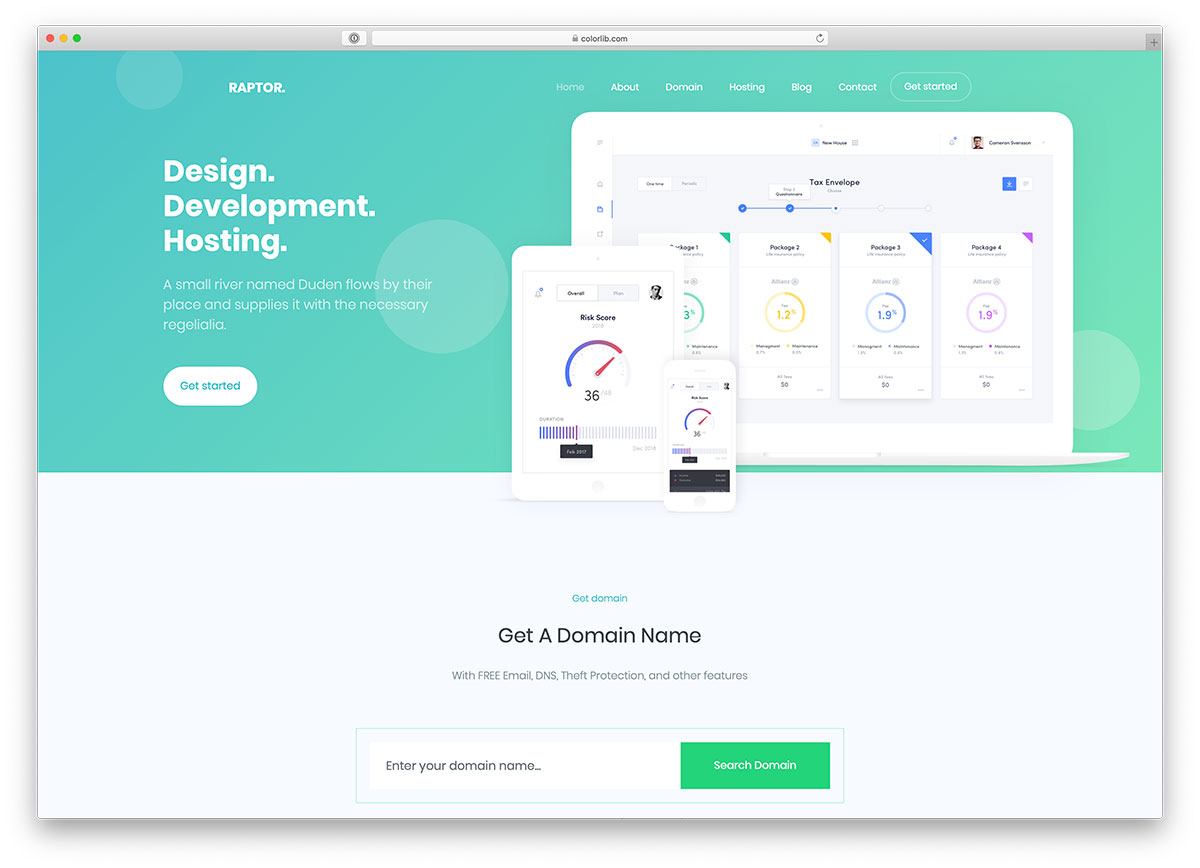 Looking to start a hosting website business? Raptor is here to help you by providing you the best free HTML web hosting website template on the planet. Even if it's free, they invested so much in this theme that it much better than premium templates from the same niche. Use Raptor for your hosting website business. 16.
Email template builder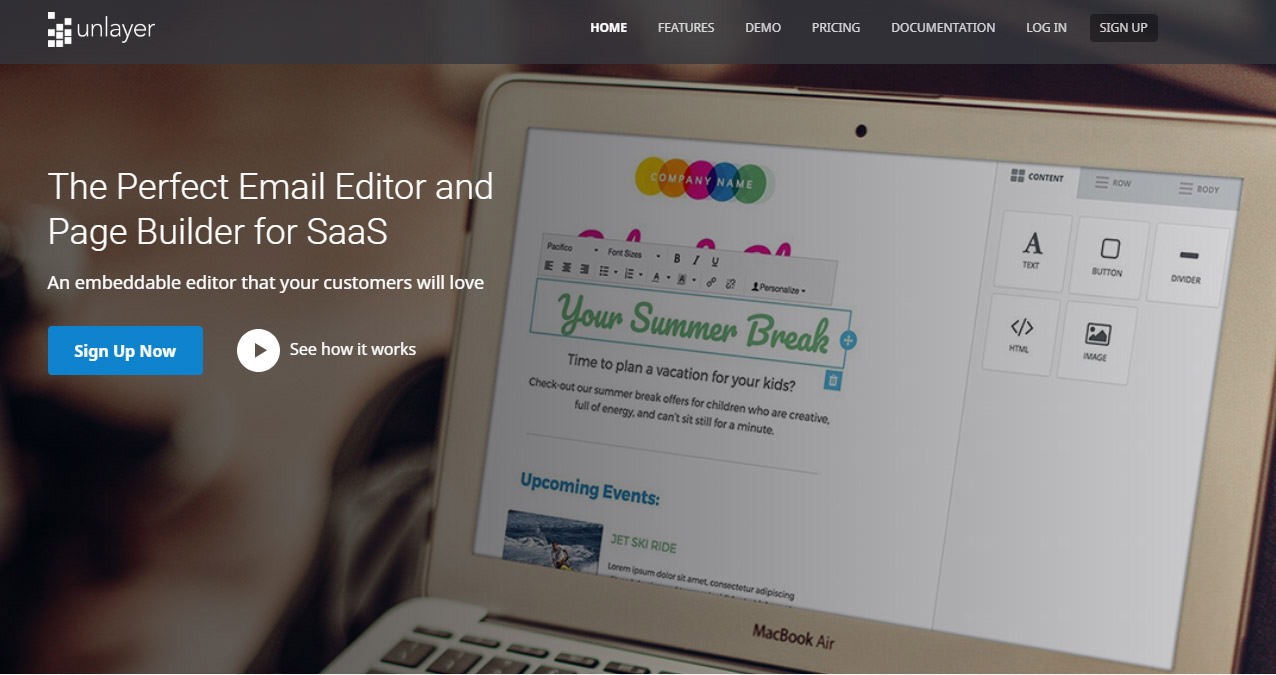 Unlayer is the most complex, innovative and simple to use email editor and page builder that you can embed on your website, without writing a single line of code. Let your customers create highly engaging emails and landing pages, using the included templates and the smart drag-and-drop builder. 17.
Newsletter Templates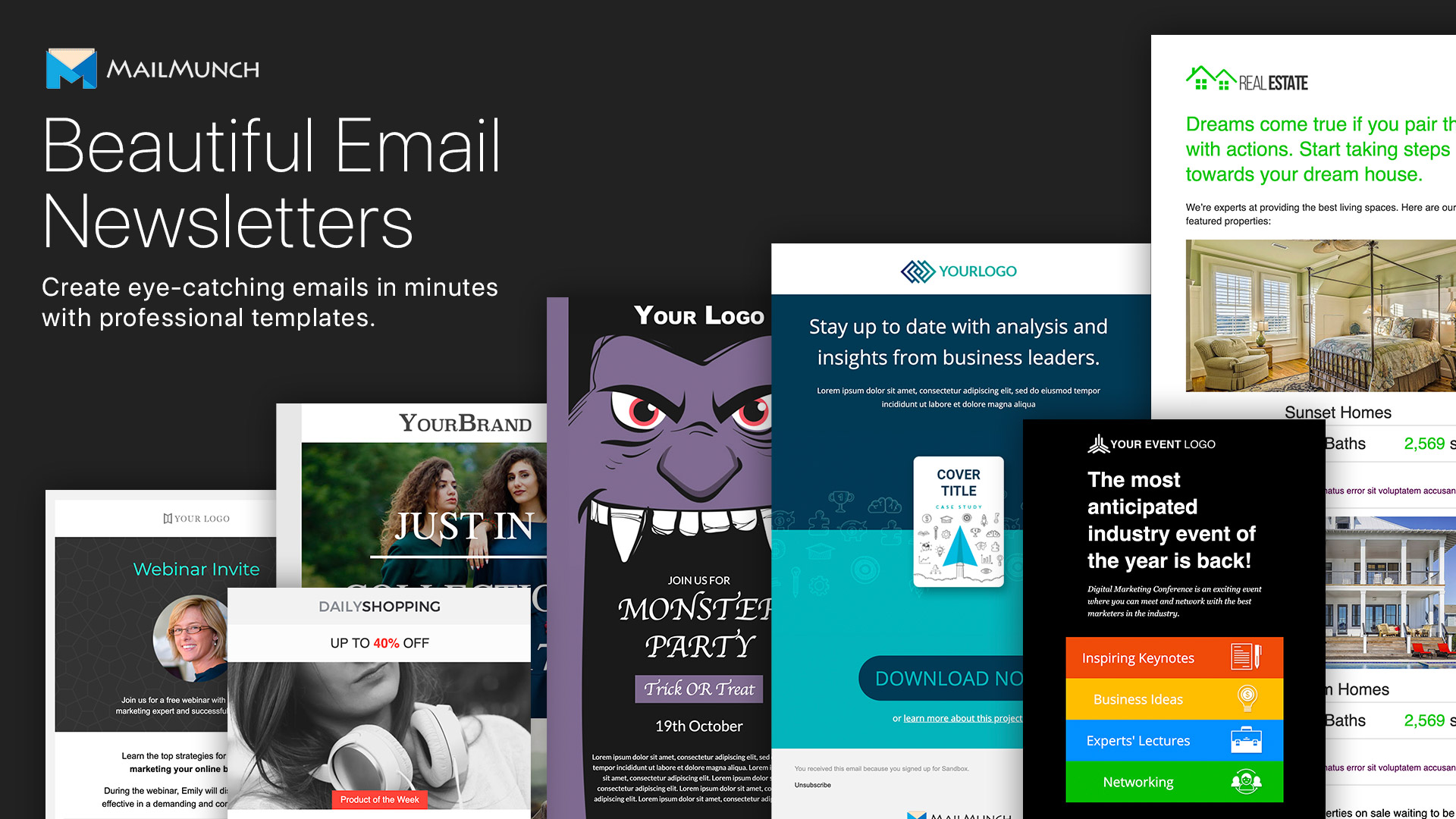 Creating beautiful email newsletter is super simple with MailMunch, the fastest growing email marketing platform on the market. It is loaded with lot of gorgeous email newsletters templates, with a smart drag-and-drop builder and tons of features and options, a whole packet that will help you immediately grab attention of your customers with the email content just created. 18.
actiTIME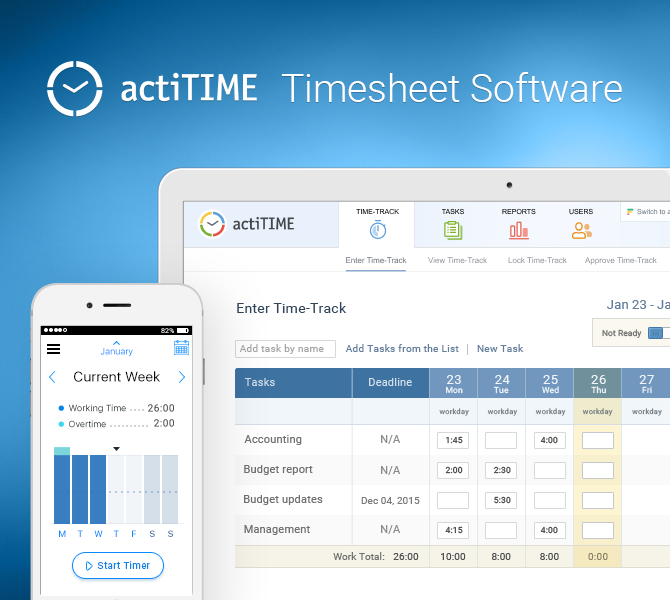 actiTIME is a popular and innovative time tracking software used by thousands of companies, including Fortune 500 huge brands. It is used for effortless time tracking, for smooth scope management, for automated leave management and much more. Try all features of actiTIME Online timesheet for free for 30 days. 19.
8b Website Builder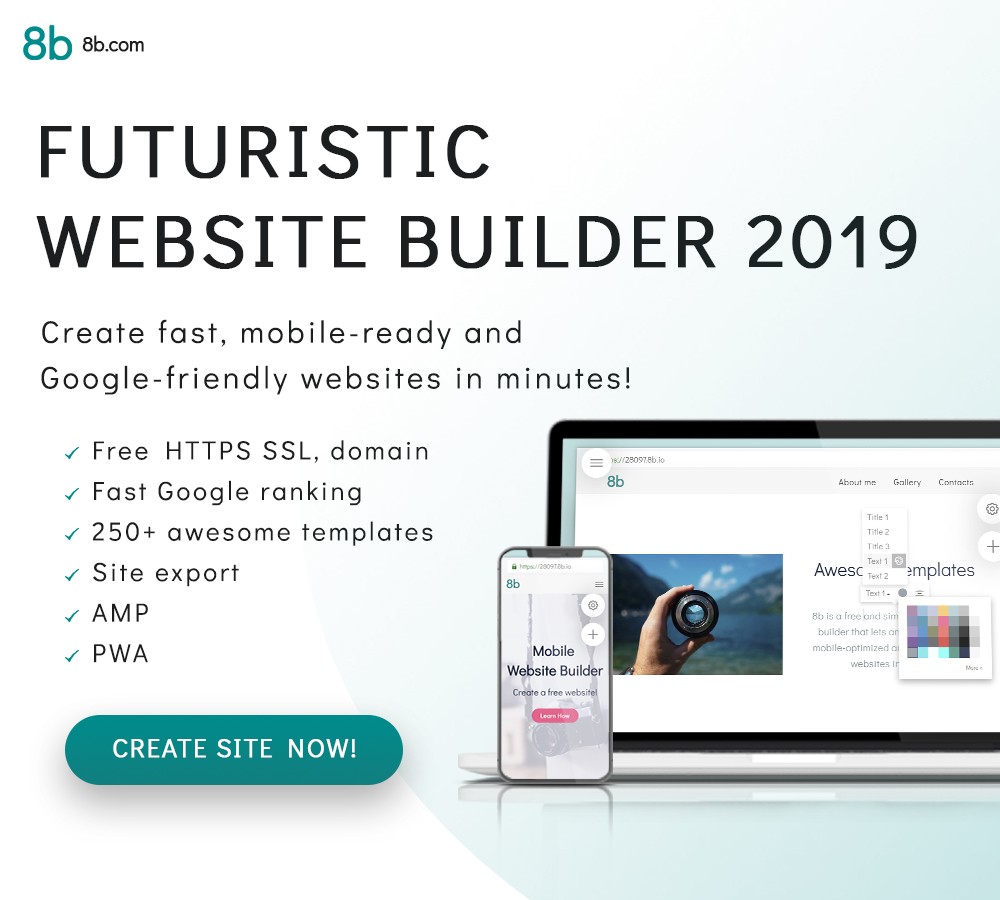 8b is a powerful website builder which comes loaded with everything you need, including a free HTTPS SSL connection, domain, over 250 awesome templates and much more. Using 8b to create professional and creative websites is super simple as you don't have any coding skills or special experience. Anybody can do it, including from their mobile phones or tablets. 20.
ContentSnare
– Get Content From Your Clients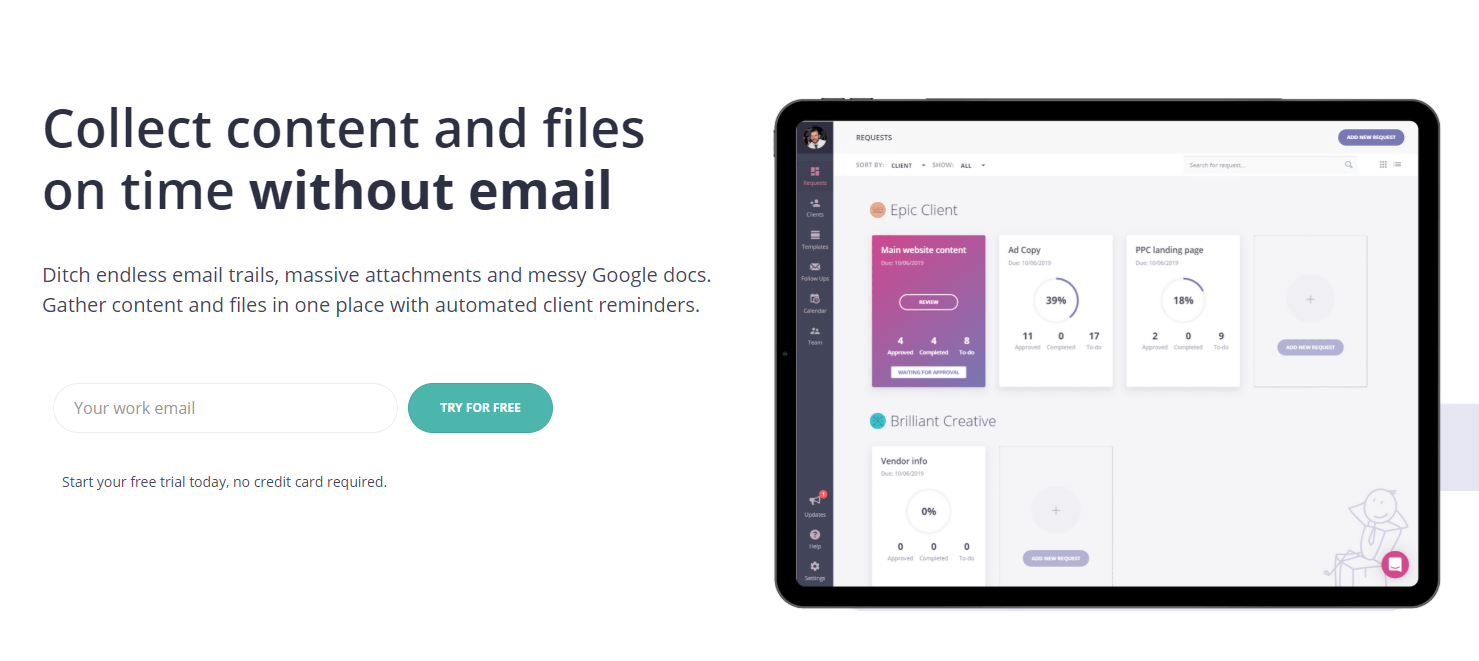 Content Snare will help you collect content and files from your customers, on time, without sending a single email. The configuration happens in 3 simple steps and takes only a few minutes. The pricing starts at $24 / mo, billed annually and it includes the basic stuff which is available for all the plans (drag and drop request builder, content approval, client instructions, pre-made content templates and tons more) and in plus you get unlimited request, unlimited clients and the plan can be used by 2 team members. 21.
Work Examiner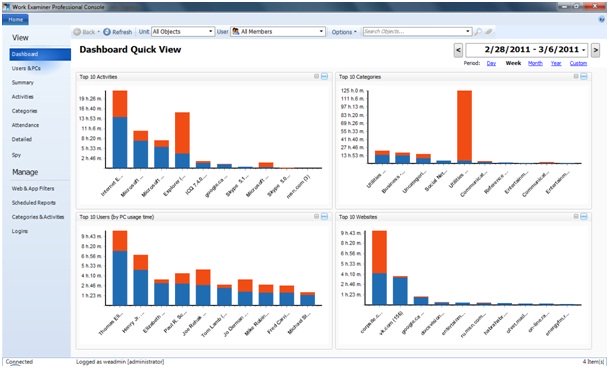 Work Examiner is by far the best internet monitoring software on the market, being super simple to configure. Use it to increase productivity and efficiency, to prevent data theft and much more. See Work Examiner in action by signing up for the 30 days free trial. 22.
Logaster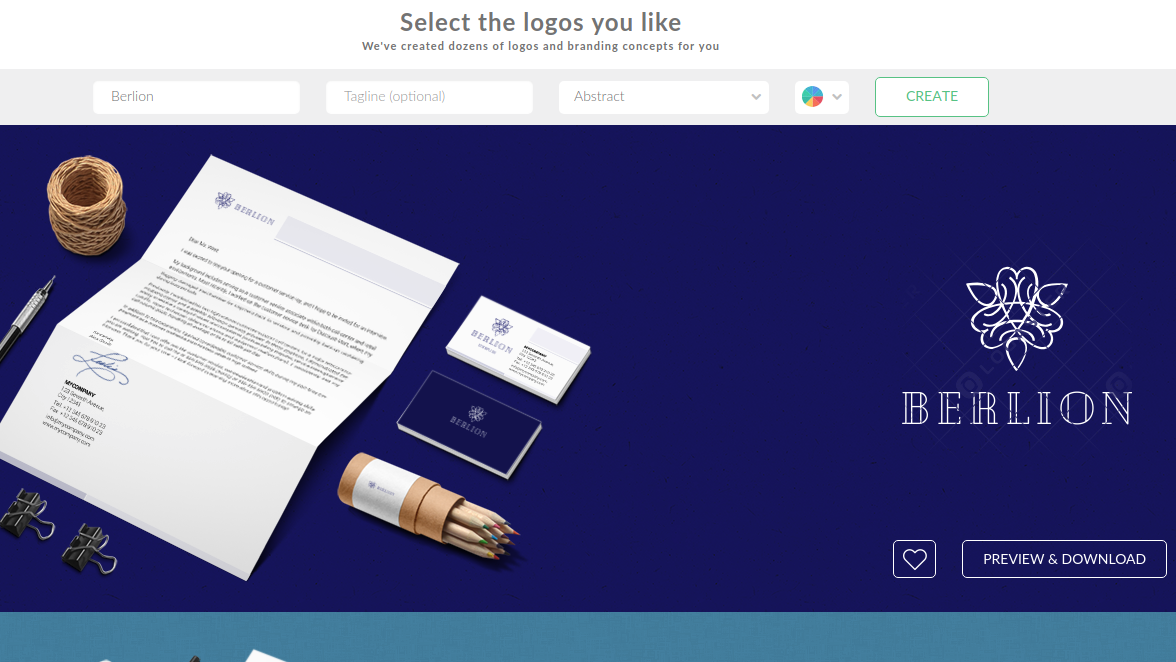 Logaster is a logo generator used by millions of people to create gorgeous logos every month. This simple to use platform is very effective and quick. You write down the logo name, you add a tagline and a symbol (optional steps) and right after Logaster will show you hundreds of excellent logo designs to choose from. This platform can also be used to create your brand identity, the results being remarkable. 23.
WrapPixel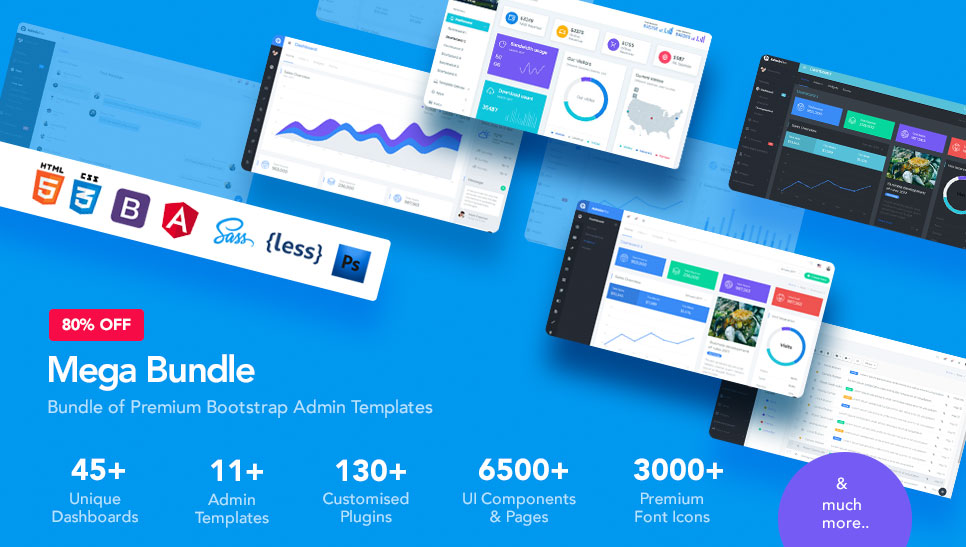 WrapPixel is offering you the best Mega Bundle on the market related to dashboard, templates, UI components and more. The Mega Bundles includes thousands of high-quality stuff and the price is only $79 for a single use. 24.
Pixpa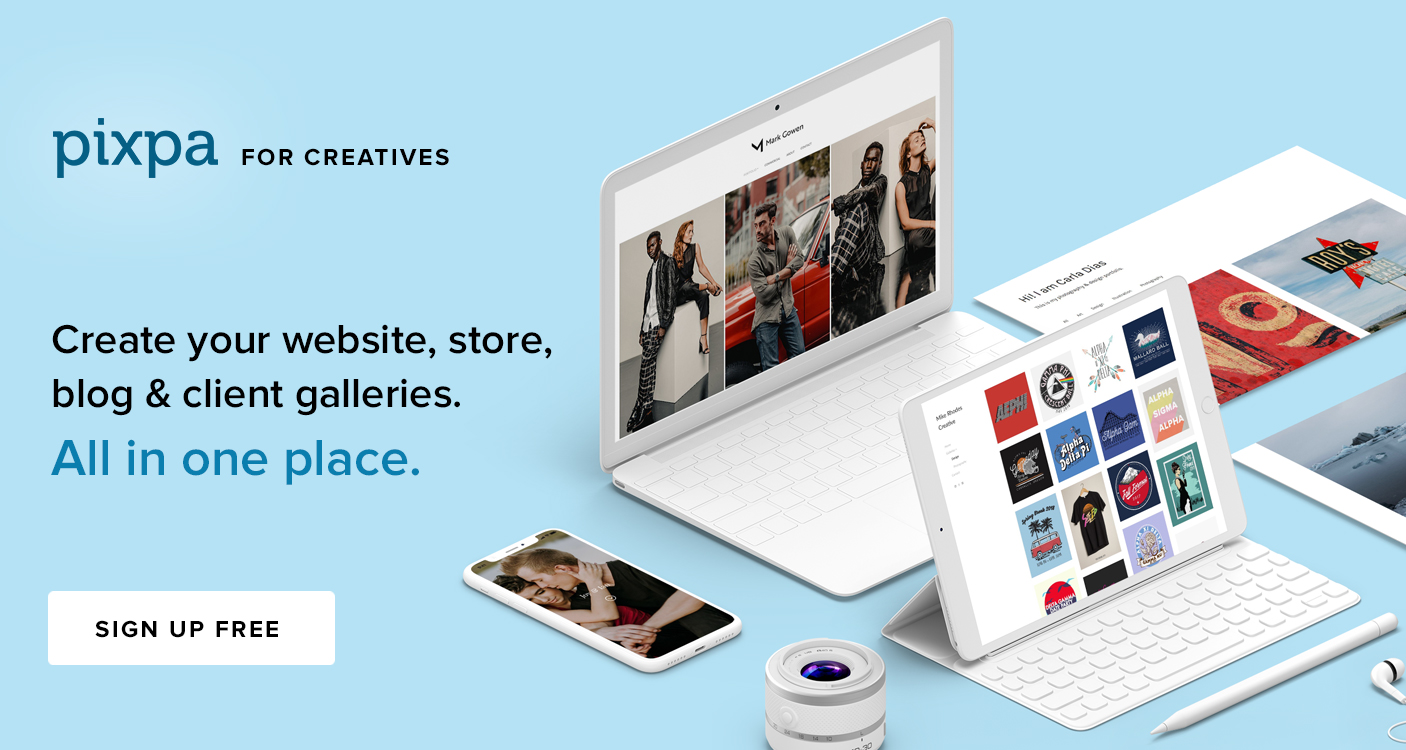 Pixpa is a brilliant website builder that anybody can use with 0 programming skills or designers' skills, to build professional websites, stores, blogs and portfolios. Pixpa includes wonderful templates, a smart drag and drop builder, a friendly interface and much more. Everything you need to build gorgeous websites is included. Sign up for free. 25.
WordPress maintenance service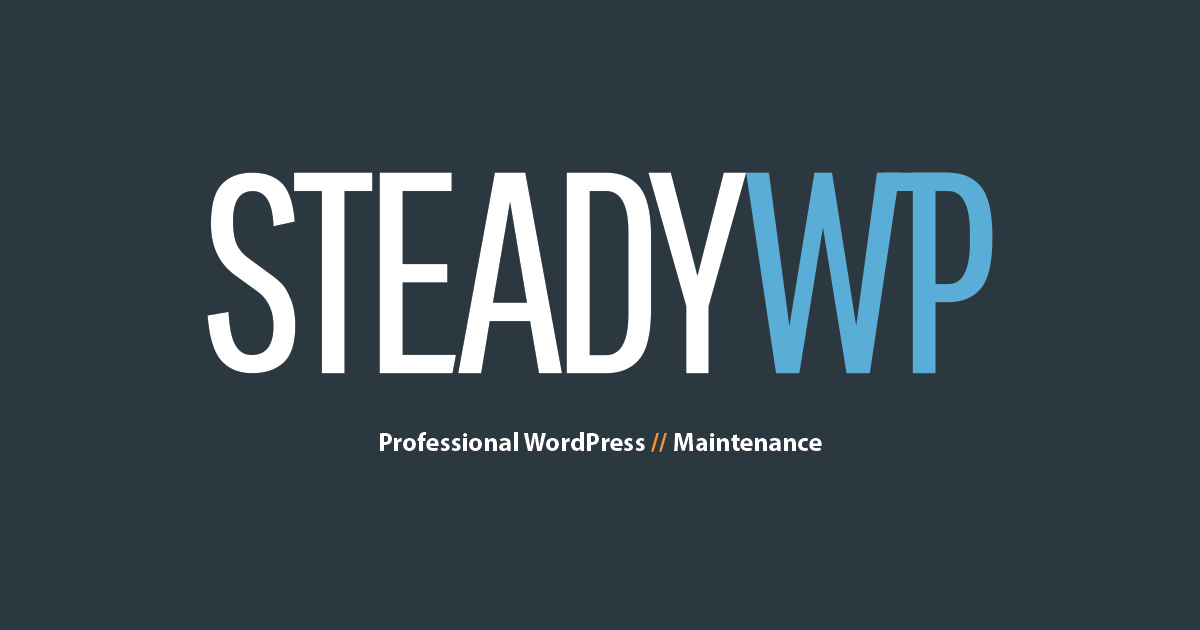 SteadyWP is a professional WordPress maintenance service that will take of your daily backups, updates, security, uptime and much more. There are 2 plans, the standard one (pricing is $35 per month) which includes lots of good services, and the professional one which includes even more (pricing is $55 per month). Let professional take care of your WordPress website. 26.
HelpJet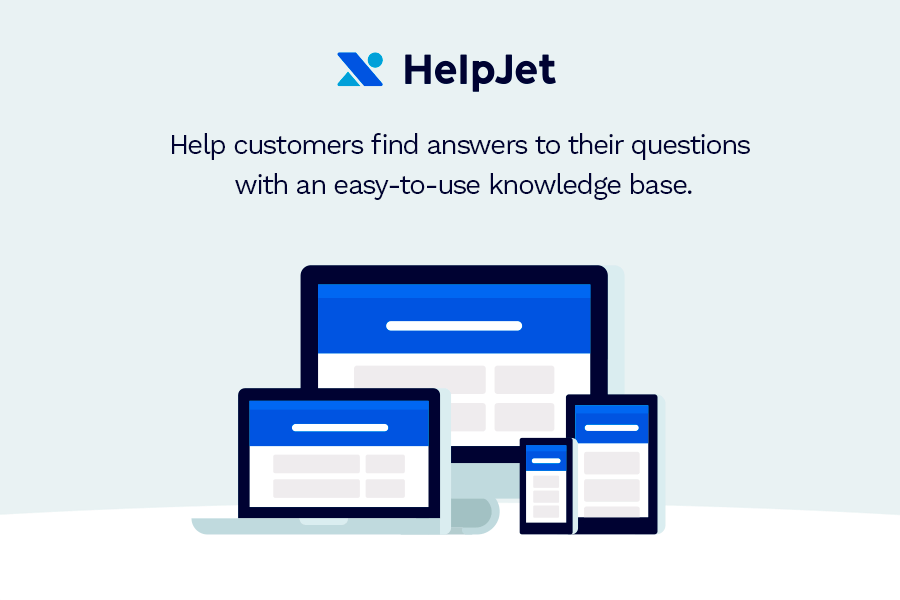 Incorporating on your website a knowledge base is mandatory as this will save you and your support team lots of time and money. Even your customers will be happy as they will quickly find answers for their questions, without dropping you emails, phone calls or message. Now you can grow your sales without hiring more support staff. HelpJet is super simple to install, you need 0 skills. 27.
WordPress Forum Theme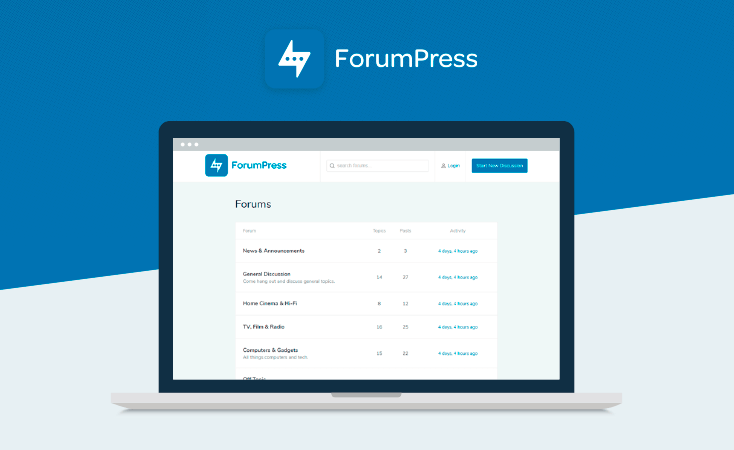 With ForumPress, you can create and manage a successful online forum with WordPress, without writing a single line of code or having any special skills. The theme is designed to be great in terms of design and functionality for a forum, looking awesome on any device. The price is $99 and it includes 1 year free support and updates and 30 day money back guarantee. 28.
Gorgias top Shopify app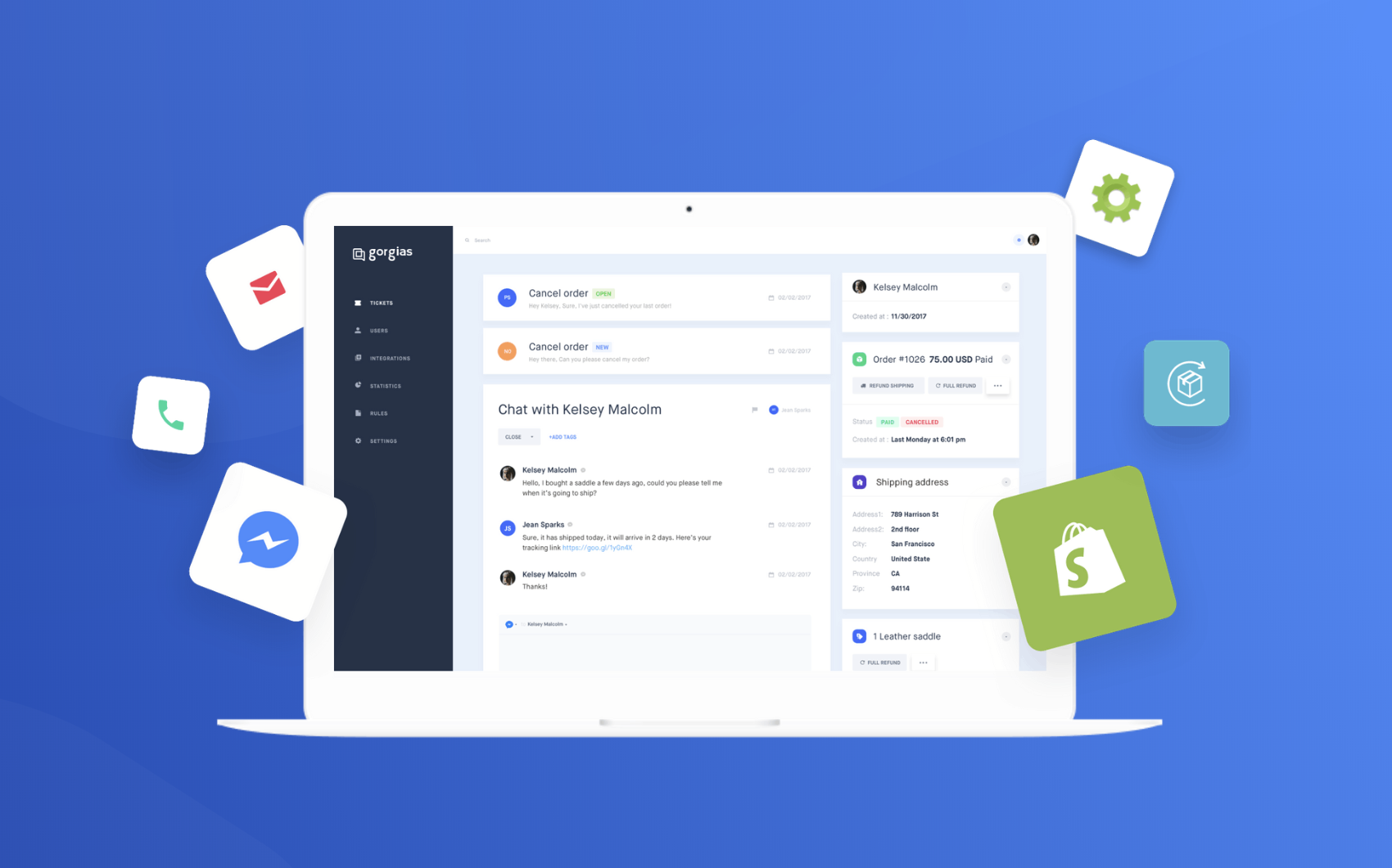 Gorgias top shopify app is the first communication platform for Shopify stores. Used by thousands of top Shopify merchants, Gorgias centralizes data from all your communication channels including Facebook messenger, email or even Instagram and helps you build the best customer experience to increase revenue. 29.
InvoiceBerry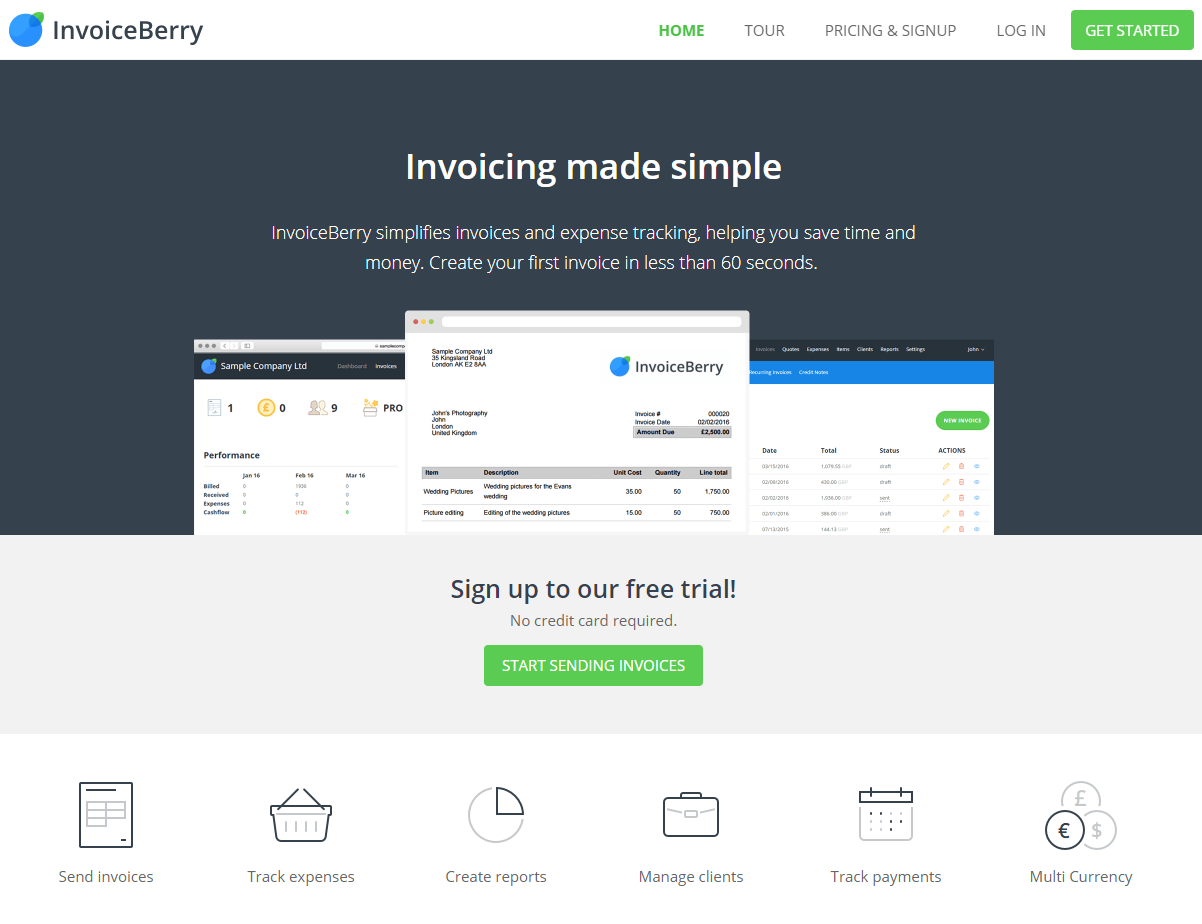 InvoiceBerry is a professional invoicing software that is super simple to use and it is having a friendly interface that will guide you every moment. This platform is great for creating and sending fully customized in less than 60 seconds, to track expenses, to create detailed reports, to manage customers and much more. Sign up for the free trial, no credit card is required. 30.
Goodiewebsite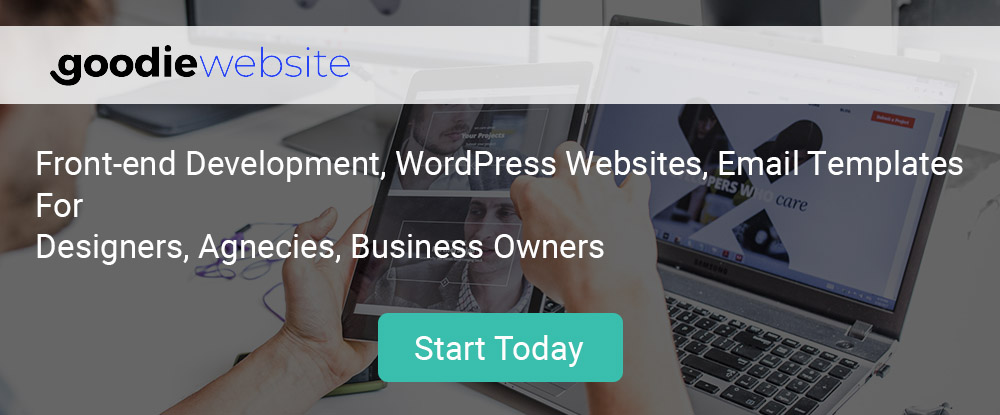 Goodie website is a platform that connects web designers and agencies with web developers. It is best for business owners wanting to amplify their online presence, for designers looking for a reliable web development, for email templates and much more. Start using Goodiewebsite. 31.
Freelance Invoice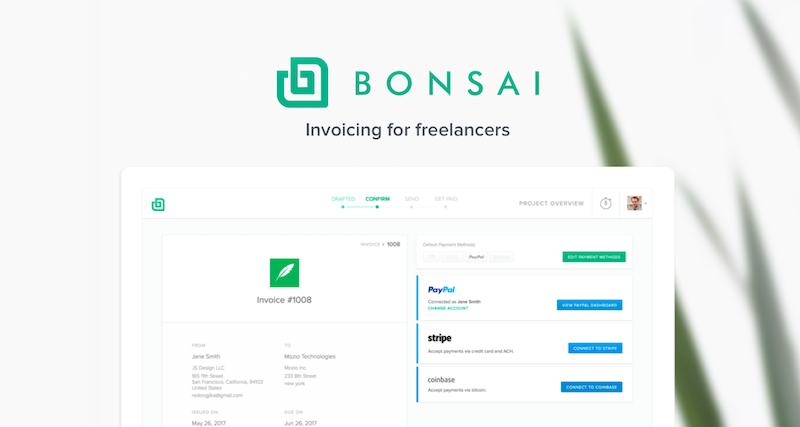 Bonsai is used with great success by over 100,000 freelancers, being a dedicated solution for them. This suite of invoicing software is used by freelancers to auto-create smart invoices with integrated payments from contracts and proposals, to automate reminders and much more. Try Bonsai for free. 32.
RumbleTalk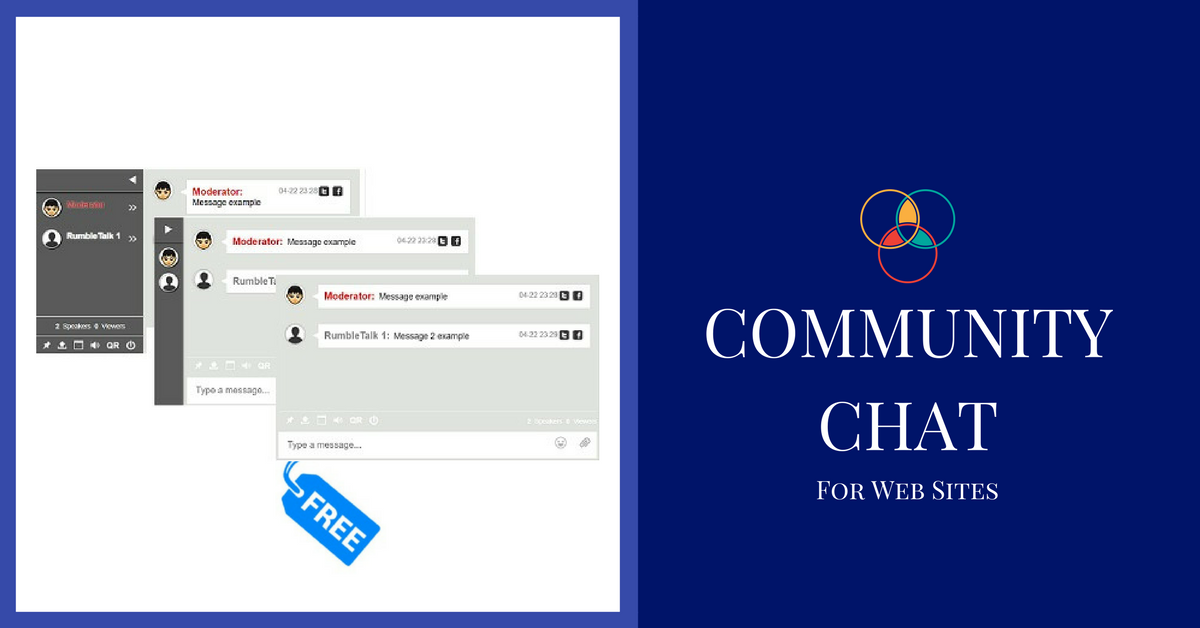 With RumbleTalk anybody with 0 programming skills can add a community chat for free (1 room, up to 5 seats) to their website in 2 minutes or less. Do it and let your website visitors interact with you in an easy and enjoyable way. 33.
Fotor
Fotor is the most popular and easy to use all-in-one visual content tool that is helping you editing and creating highly engaging designs in a couple of minutes. Fotor is loaded with tons of features and options, including thousands of templates. 34.
FreelanceLogoDesign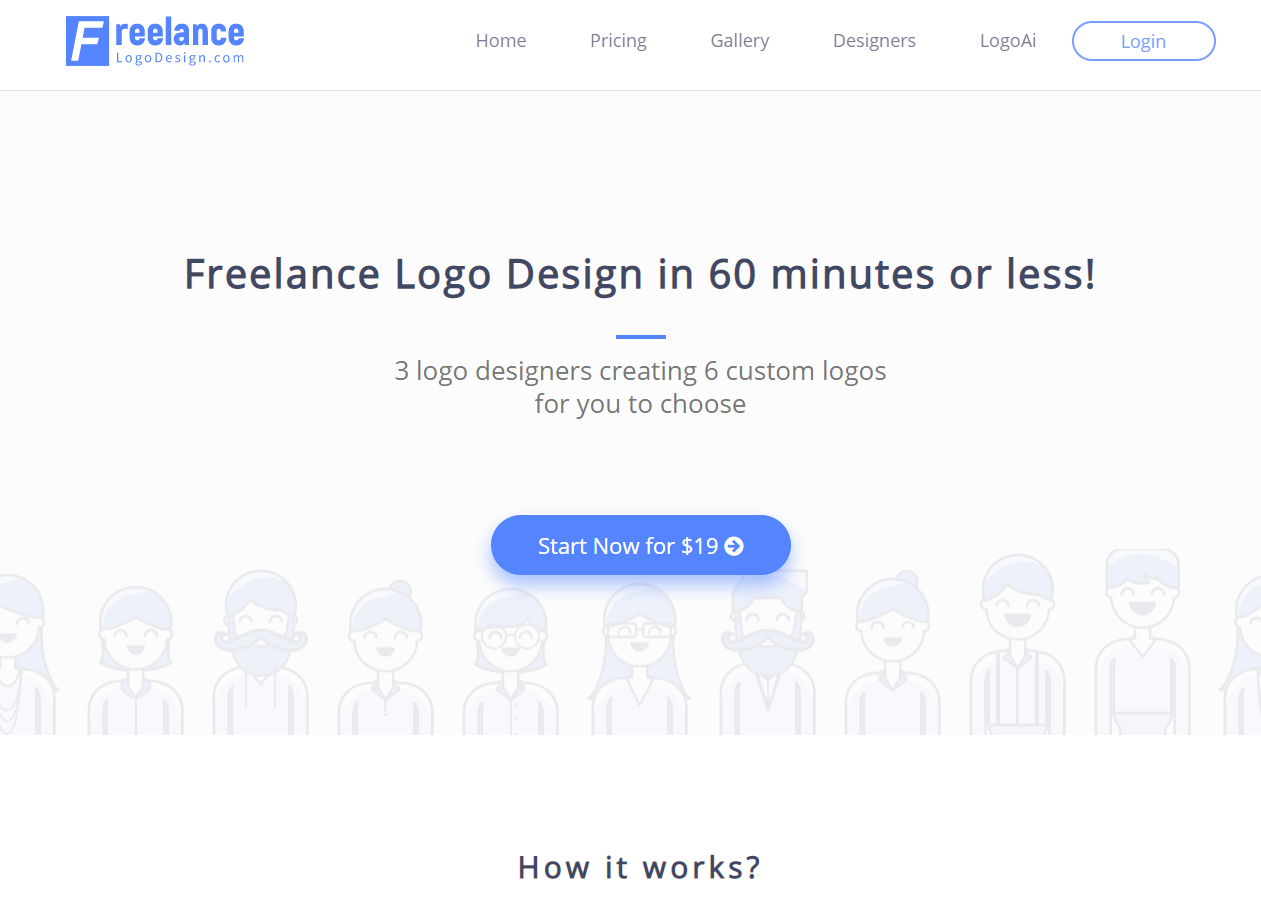 FreelanceLogoDesign is a platform where you can launch a logo design contest and let 3 designers compete on your project, sending you 6 custom logos in 60 minutes or less. The results are spectacular, and the costs are minimal. Start now for $19. 35.
Icons8 Ouch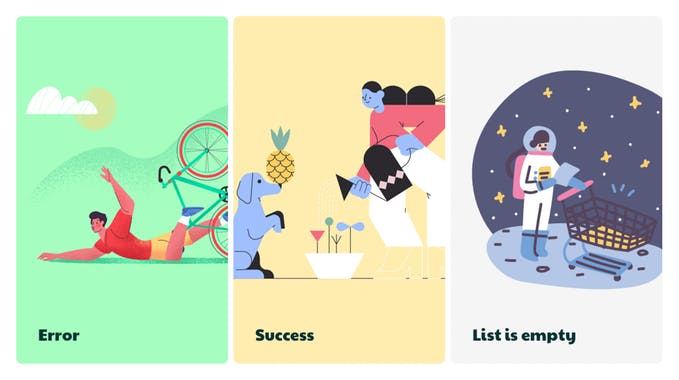 Ouch is a collection of free vector illustrations in trendy design styles. The resource helps creators that don't draw but want to solve the problem of boring content. The catchy graphics are applicable to common UX screens and messages. Also, they are effective for landing pages, emails, and blog articles. 36.
Rhodos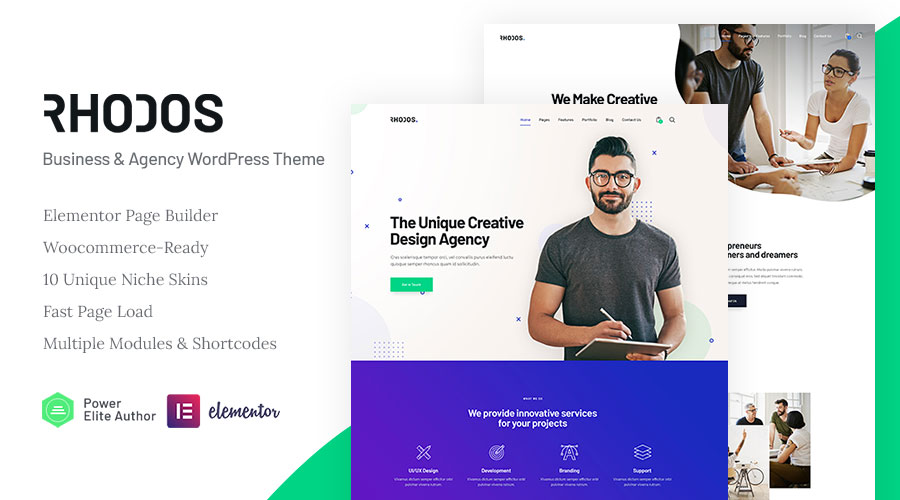 Rhodos is a multi-functional, responsive and fully editable WordPress theme apt for consulting businesses, creative portfolios, and a number of niche-specific web projects. It features a number of fully customizable layouts, pages, and premade design elements that are ready to be modified in the intuitive visual mode of the Elementor page builder dashboard.