Chevrolet Bolt EV: Innovative Electric Car
Submitted by
Kurt Lopez
on Monday, September 12, 2016 - 08:26.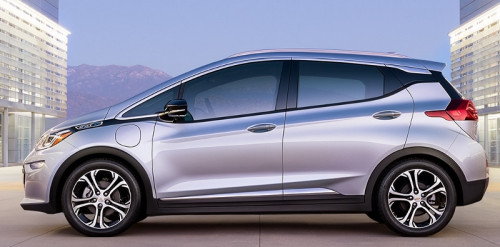 Electric cars brought a new change in the age of technologies. The innovative vehicles that operates with fewer pollutants caught the attention of the world. It became known as an eco-friendly car.
The advancement of technology helps us to understand the most efficient ways to make our work easy. People became more concerns to the environment as they introduced the electric cars to the world. This is an effort to protect make a better solutions that affects our environments.
One major advancement we have seen in environmentally friendly technology includes the electric vehicle.
Chevrolet unveils new innovative but easy friendly car that caught the attention of the world, as they introduced their newest electric car that can be driven under most circumstances without having to use the brake pedal so-called regenerative (or "regen") braking recovers energy that's otherwise lost through deceleration and braking and returns it to the battery pack.
Chevrolet was indeed leveraging an electric motor's instant torque that affords full and immediate acceleration with only a single forward gear.
The innovative electric cars is said to be more conventional to the user as it able to maintain a charge without having to be plugged in.
The car is designed to with the upgraded Bolt's system to allow a driver to bring the car to a complete stop in certain driving conditions solely via regen braking.
Chevrolet introduced a single-pedal battery powered car with Bolt that includes four progressively stronger levels of regen braking, two of which involve the necessity to engage a "Regen on Demand" paddle on the back of the Bolt's steering wheel.
Chevrolet unveils another innovation to their cars with Bolt 200-mile range EV by affording "one pedal" operation that eschews the necessity to work the car's brakes to slow down or bring the vehicle to a stop.