Microsoft Addresses Battery Problems In Surface Pro 3
Submitted by
Van Ledesma
on Thursday, August 25, 2016 - 12:58.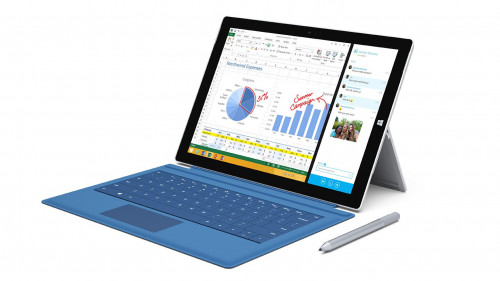 One of the features that counts when it comes to choosing a gadget or a device is the span or the duration that its battery can last. Most users would love to have a gadget that has battery that can last for days even without charging.
The battery duration is one thing that makes a gadget's portability achieved its purpose. A user can drag it anywhere he wants to as long as there is a battery. It is a lot more convenient to have a device that has good battery duration than the one which needs to be charged after a short use.
Nevertheless, battery problems can't be avoided in some devices. In a recent news report in Inquirer, Microsoft vows to fix the battery problems related with its Surface Pro 3.
According to the report, the company updated that that there would be a resolution to the battery flaw. A patch would be approaching soon to address the problem that makes the operation time of the device shorter than its real feature.
The report also stated that the company affirmed that the problem is not a hardware defect and there are only few users that were affected.
Nevertheless, with the upcoming patch comes along the hope of addressing the problem which the company also takes measures toward.
Thank you so much for reading this blog. Feel free to visit our site more often for more informative updates that is surely worth your time. For questions or comments, you can drop down your words below. God bless!