First Solar Plane: Completed A Journey Around The World
Submitted by
Richan Beran
on Thursday, August 4, 2016 - 15:04.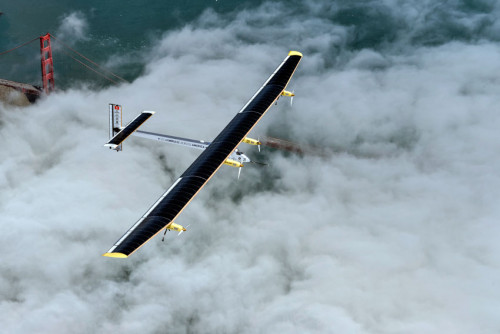 Humans have walk upon the earth there have been countless technological innovations.
These inventions helped make it possible for us to build smartphones, remote controls, and skyscrapers.
Now, new innovations caught the attentions of the world.
According to a report, a solar plane has completed a journey around the world. It is said the first solar plane that completed its journey around the world.
On July 26, the solar impulse plane landed in Abu Dabi. The plane Circumnavigate the globe without using any fuel that crossed Asia, the Pacific Ocean, the United States, the Atlantic Ocean, the Mediterranean Sea and the Middle East.
The first solar-powered aircraft was designed to fly day anf night without using any fuel. It is powered entirely by 17,000 solar cells and onboard batteries, which charge during the day to power the plane at night and during cloudy weather.
The journey achieved the longest-duration that caught the international attention and a total of 19 world records were set along the way or are still awaiting confirmation by the World Air Sports Federation.
According to a report, Borschberg achieved the longest-duration solo flight when he flew five consecutive days and nights over the Pacific Ocean from Japan to Hawaii.
In a report, Piccard became the first to cross the Atlantic Ocean in a solar airplane. But the journey
The journey resumed when Solar Impulse 2 flew from Hawaii to California in April 2016. After it crossed the United States — making stops in Arizona, Oklahoma, Ohio, Pennsylvania and New York — the plane achieved the first solar-powered aircraft to cross the Atlantic Ocean, flying from New York to Spain in 71 hours and 8 minutes.
The journey showcase the new innovations of the world. That impossible can now be possible in the real world.