Upcoming Nexus Phones: Expected To Bear Google's New Home Screen Features
Submitted by
Van Ledesma
on Wednesday, August 3, 2016 - 14:48.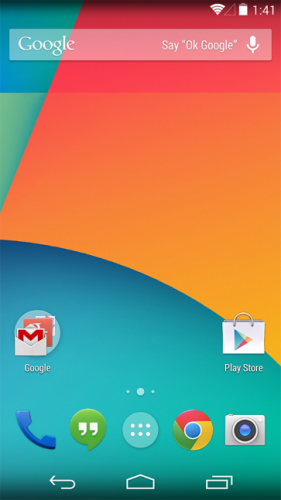 Home screen look and features set the mood in a mobile device. A home screen with great features, mostly those which have automatic shortcuts to certain mobile applications, is an ace for any user.
Innovations in the home screen has already come a long way. From mere buttons in the past, now technological gadgets come with extended panels or windows. User can even add applications in the home screen which makes the access just a tap away.
Recently acknowledged in Inquirer, the next Nexus phones by Google are rumored to be having an improved home screen - chance is that certain features will be modified for more better use and efficient access.
The now pane, search widget, and the application drawer are the features that might be modified. For the upgrade, instead of a search box on top of the row, a permanent calendar widget will take its place.
As stated in the report, The Verge affirmed that the drawer for applications will no longer be accessed in just a single tap. For users to be able to use the app, they have to drag up anywhere to access the drawer.
There will also be a little 'G' tab near the calendar widget. With this new tab, offers from Google can be seen.
As of the present, Google still has no statement released with regards to these upcoming modifications but there is fair hope that the next Nexus phones will bear these changes.
Thank you so much for sparing a bit of your precious time to read this blog site.
Feel free to visit our site more often for more informative updates that are truly worth a second to spare on.