How to Add MySQL.Data.dll in VB.Net
Submitted by
janobe
on Wednesday, September 12, 2018 - 16:13.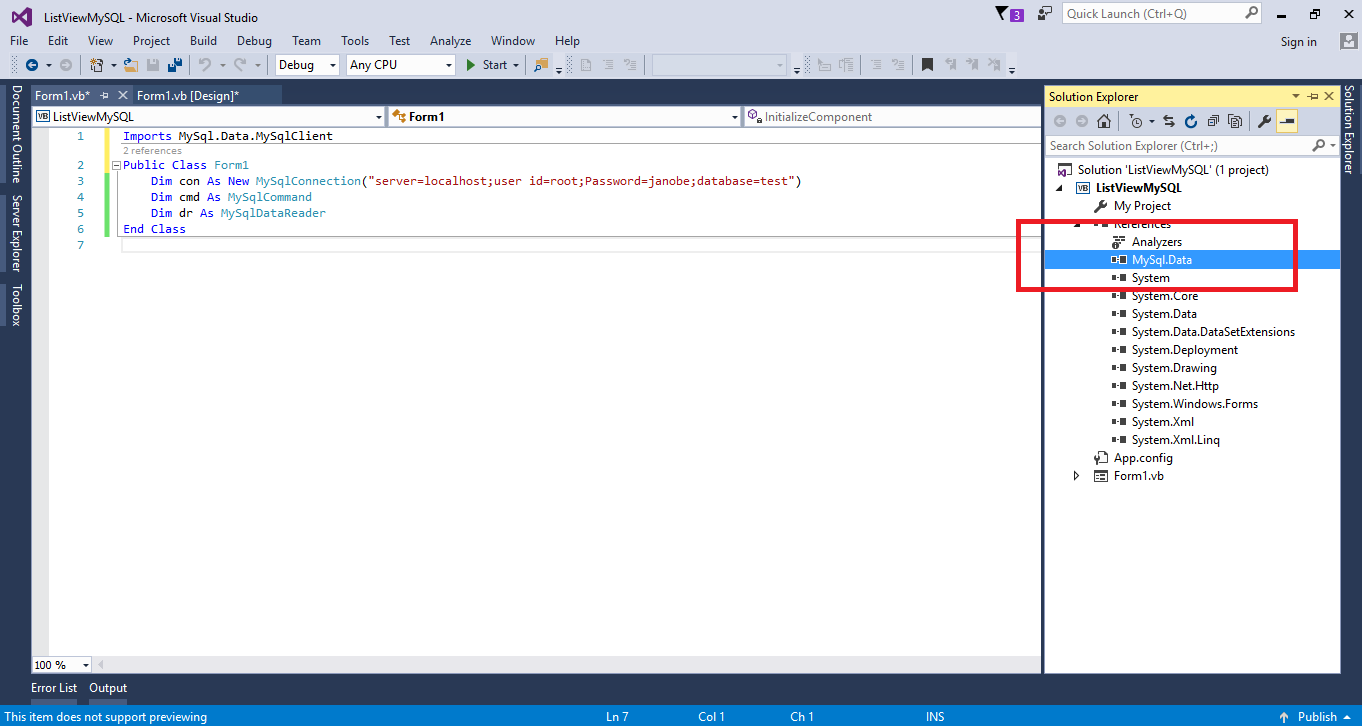 When declaring MySQL Class in the system that you have made, you might encounter an error if you don't add
MySQL.Data.dll
as references. So, in this tutorial I will teach you how to
add MySQL.Data.dll in VB.Net
. With the help of this method you can access
MySQL library
. Before we start, download
MySQL Connector
and install it in your machine.
Step 1
Open a Microsoft Visual Studio 2018 and create a new windows form application.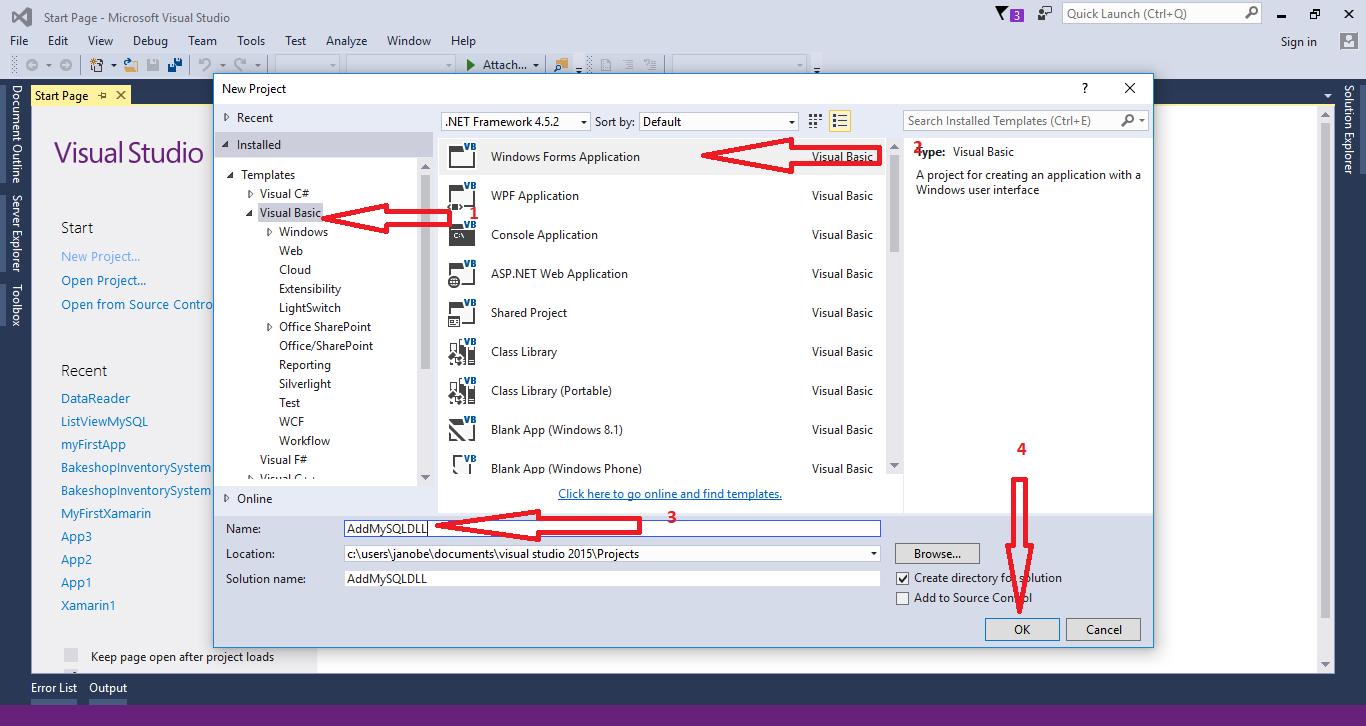 Step 2
Go to the solution explorer, right click references and add reference.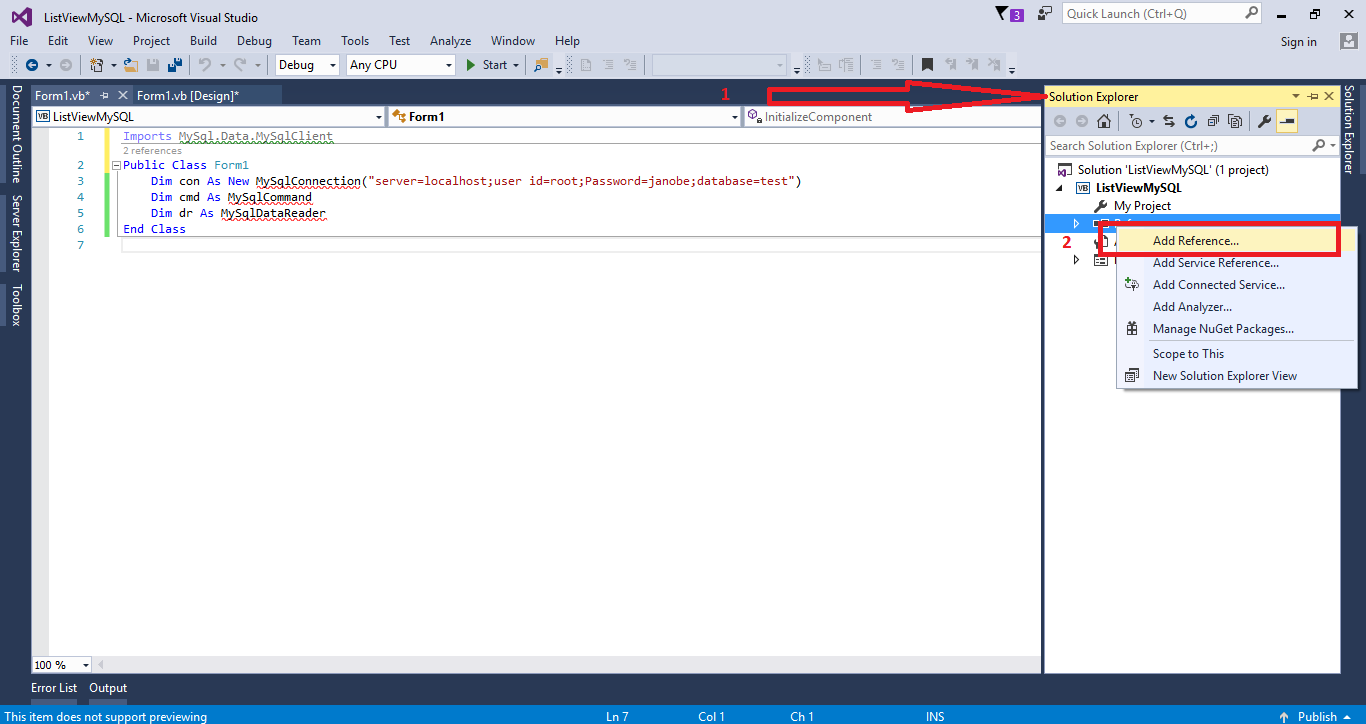 Step 3
Select
browse
in the side bar and select
Browse
button.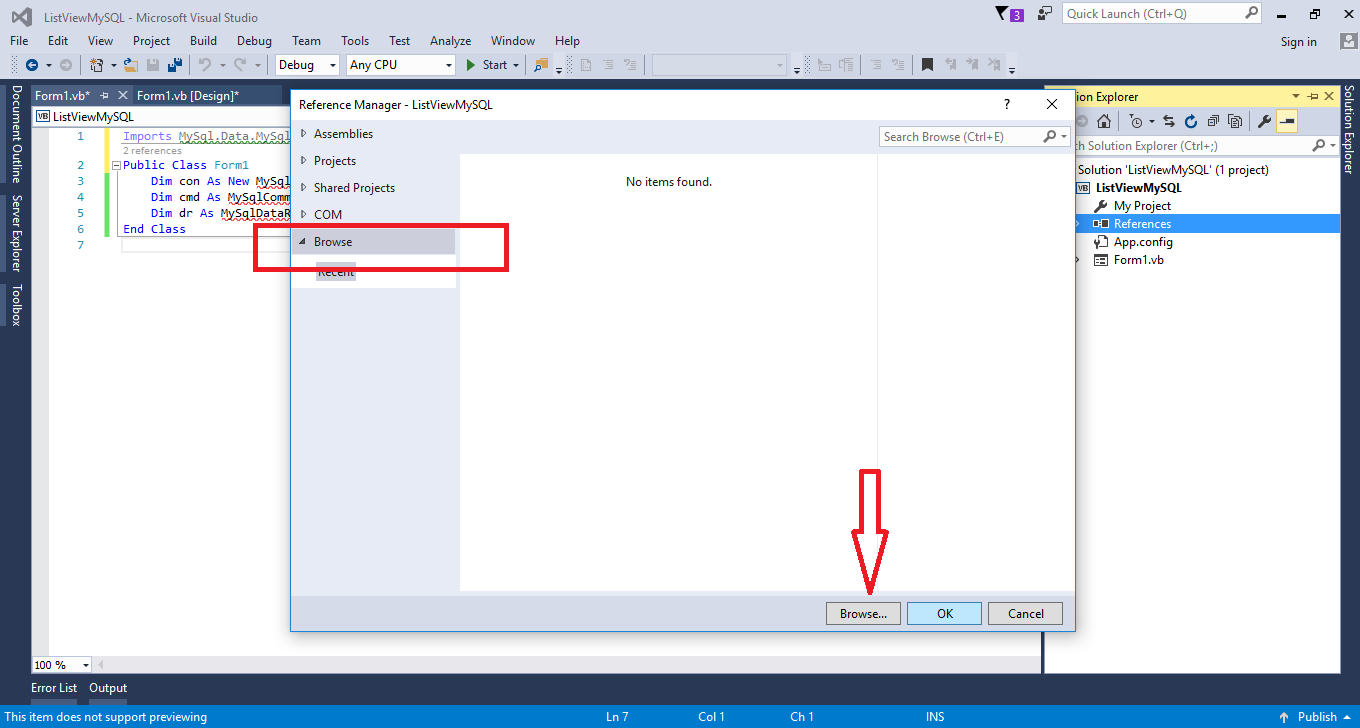 Step 4
Find MySQL folder in c: drive.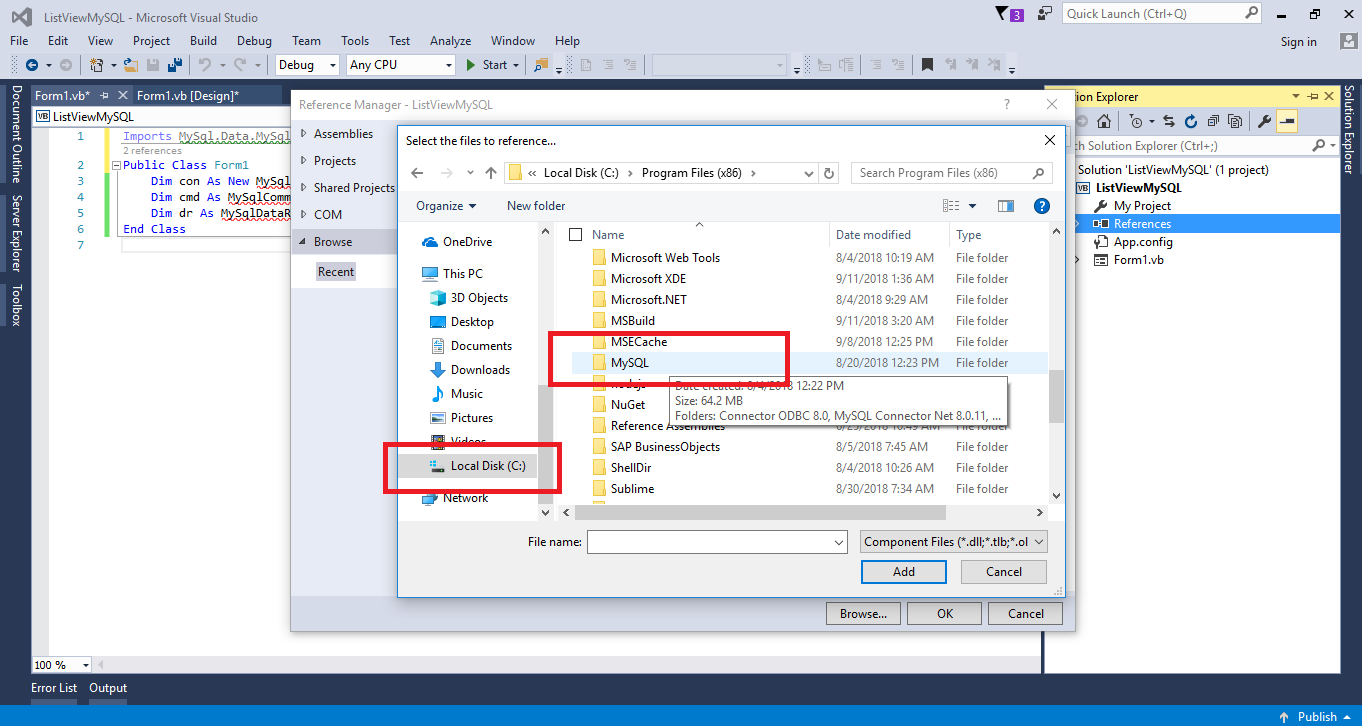 Step 5
Inside MySQL folder, select MySQL Connector.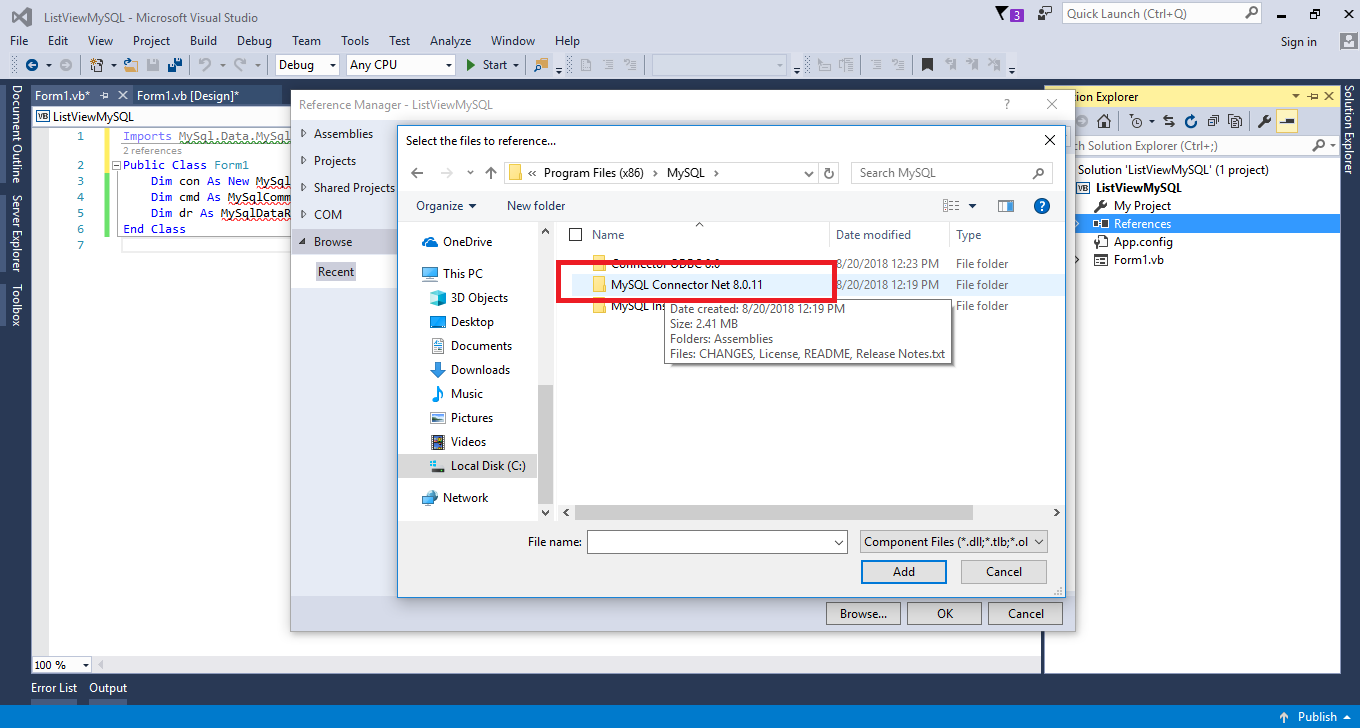 Step 6
Inside MySQL Connector, select assemblies/v4.5.2 and add
MySQL.Data.dll
.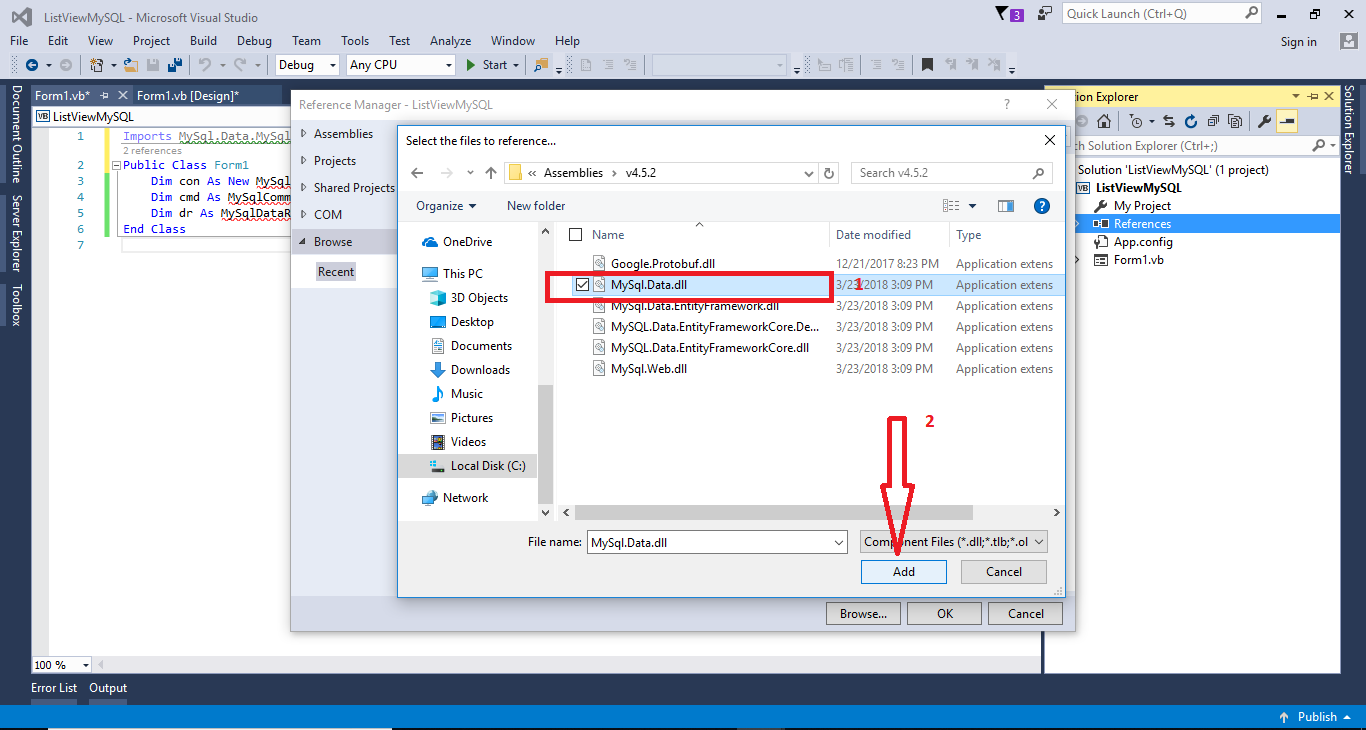 Step 7
Hit ok.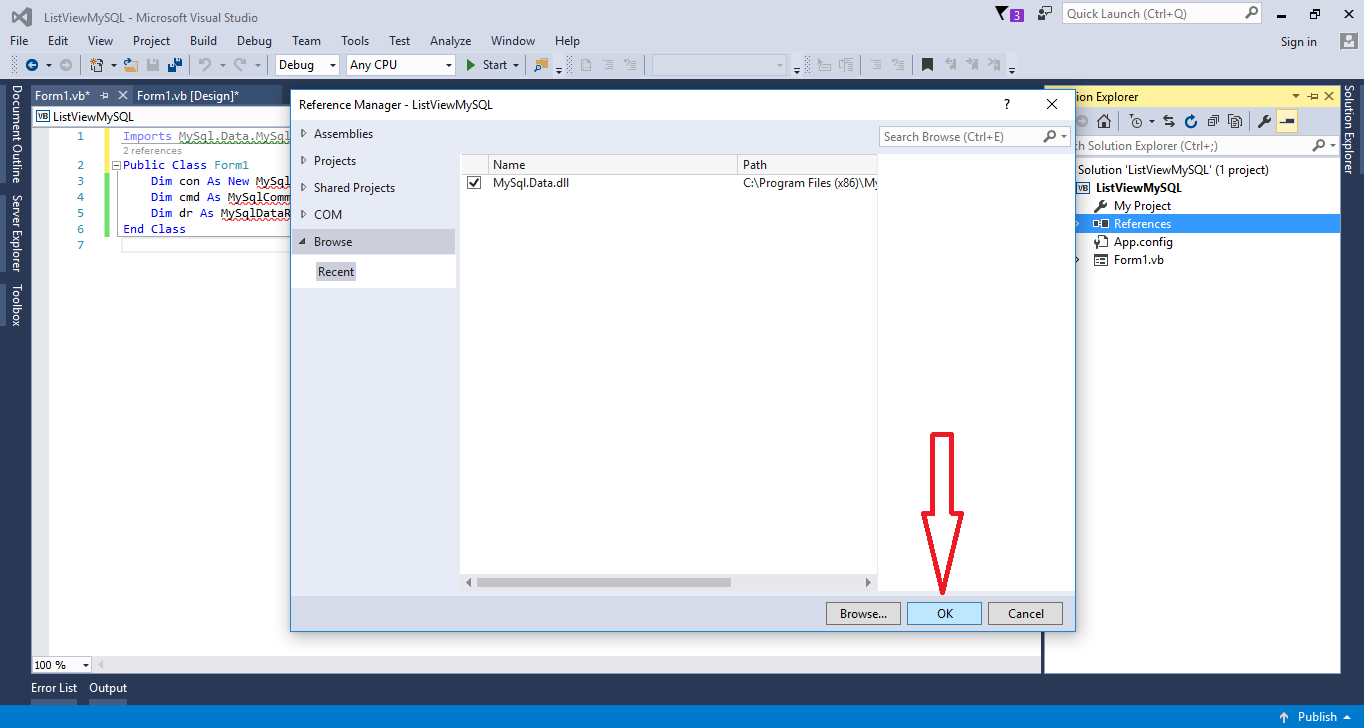 Output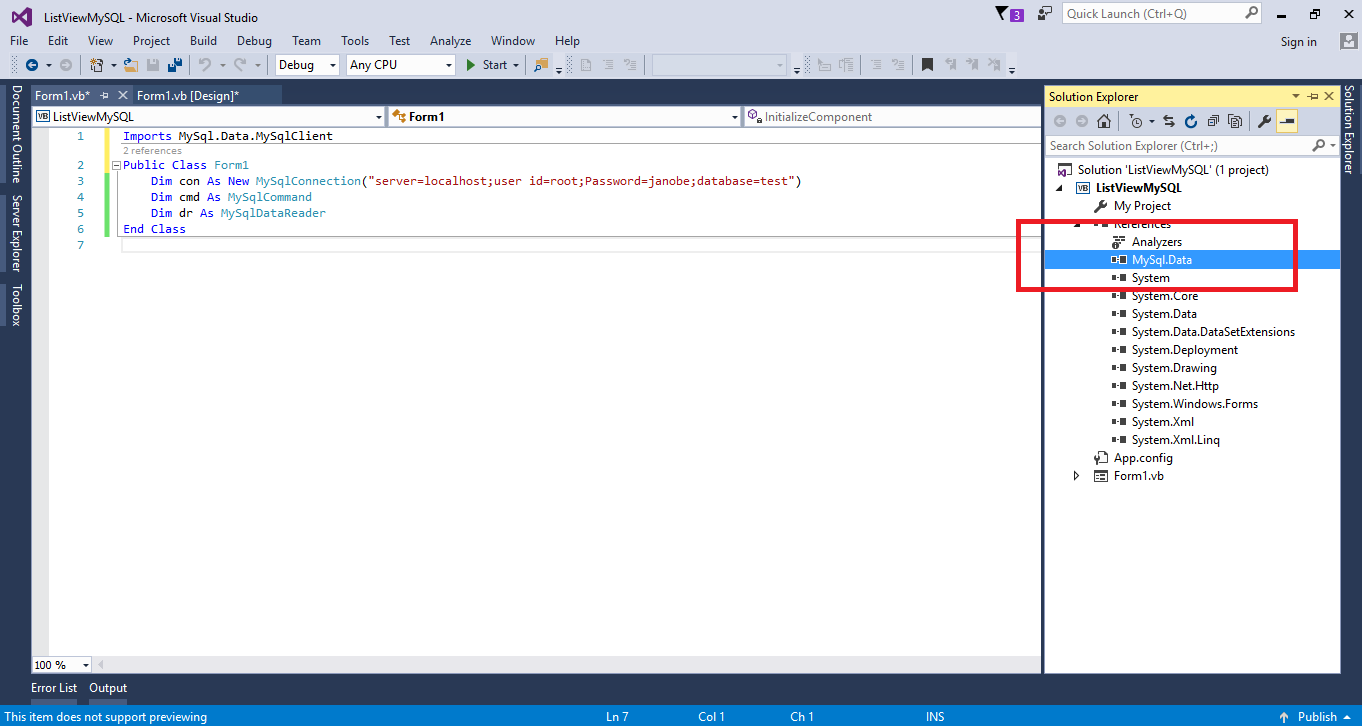 For more question about this article. You can contact me @ Email –
[email protected]
Mobile No. – 09305235027 – TNT FB Account – https://www.facebook.com/onnaj.soicalap