The Complete Java Developer Course. Learn Step by Step Course Review
Screenshot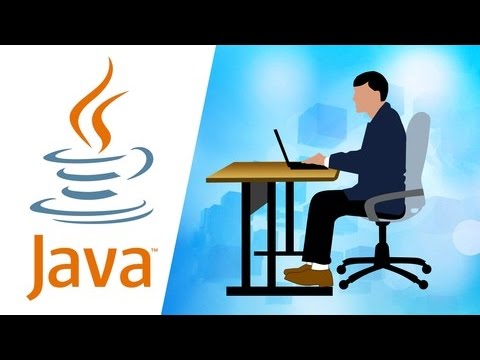 Are you looking for an informative and comprehensive course that could teach you how to program in Java?
The Complete Java Developer Course
is the best answer to that. This course has more than 56 thousand enrolled students. It has a rating that is as high as 4.6. An Android, Python, and Java developer named Tim Buchalka who has more than 30 years of experience is the instructor in this comprehensive course. He continually updates the materials in this course to assure its quality. Almost all of the concepts in programming are explained clearly by the instructor in a way that is understandable to beginners. Furthermore, students are free to utilize any IDE in this course. This course is indeed for anyone who wants to learn how to program in Java as it does not require a prior experience in programming. All that you have to secure is that you have a computer as this course includes everything that is necessary in programming in Java. In this course, you will be taught how to best program in Java, create personally-made Java programs, comprehend the concepts of a programming that is object oriented, and understand the expressions , statements, keywords, and operators in Java.
What Others Say About This Course
I've completed about 75% of this course and have just finished the lambda expressions section. I really appreciate that Tim is keeping this course up to date and adding new material. Thanks Tim for an excellent course.
-
Tracy Moore
Absolutely loving this course. I wanted to prep before going to uni and this course has helped make all of the java work at uni a lot easier. Tim does an amazing job with helping to really reinforce everything that he teaches using challenges, which I definitely recommend doing. He then takes you through a solution for it and talks through it leaving no stone unturned.
-
Gun-Woo Nam
The explanations are good. And I am very thankful because Tim answered my questions very fast. I took other lectures from Udemy as well, but usually tutors take more than 3 days to answer. Thanks Tim!!
-
zak wan
Tim is an extremely experienced instructor and it definitely shows in this course. He creates outstanding examples and sets up good challenges to test your developing skill. I'll be looking into taking another course from him soon! Can't recommend this course highly enough for beginners looking to get started programming in Java.
-
Jonathon Pemberton
The best "hands-on" Java programming course available on Udemy. Full stop. Tim Buchalka is simply the best on-line teacher around: dedicated, passionate and funny, too. Clearly, if you want to take a certification exam, this course will NOT cover all you need to know, because --in that case-- what you need is a structured study approach. Nevertheless, this course is well designed and delivered in order to provide you with a "Java programming traineeship" that is going to prove extremely valuable, both in "real life" and when you sit to take an OCA/OCP exam. Definitively worth my money: I'd strongly recommend it.
-
Lorenzo Valerio Pugliese
Conclusion
This course that can amazingly turn you into a writer of web and Android applications can be purchased at
$15
– 92% off the original price. The purchase includes a 59.5-hour video, six articles, full time access, mobile and television access, and a certificate of completion.