Facebook to Resurrect F8 Developer Conference After 3 Years
Submitted by
blinkremz1
on Thursday, March 13, 2014 - 18:39.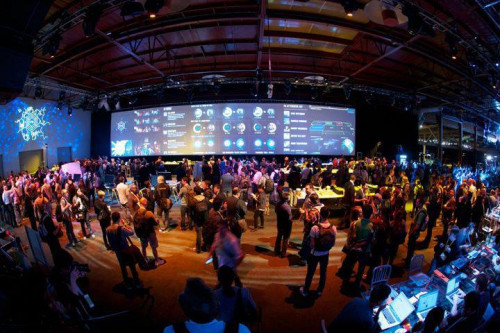 Facebook, the world's largest social networking site announced earlier that it is going to resurrect the F8 developer conference for the first time after three years.
Facebook CEO Mark Zuckerberg together with Parse co-founder Ilya Sukhar announced the upcoming F8 developer conference in a presentation at SxSW last Saturday, March 8, 2014.
Ilya Sukhar is one of the founding members of Parse, a mobile apps platform which previously acquired by Facebook last April 2013. He also became the social network giant's product manager.
Facebook's F8 developer conference will kick off this coming April 30, 2014 at the Design Concourse in San Francisco, California. At least 1,500 developers worldwide are expected to attend the conference.
The September 2011 F8 developer conference of Facebook has made major announcements which include the integration of Open Graph which allows third-party apps with Facebook and the release of Timeline.
According to Facebook spokesperson, the 2014 F8 conference will not only focus in products unlike the last conference. The topic will give much attention on the technologies often used by developers.
On the other hand, Facebook has yet to announced the keynote speakers for the upcoming F8 developer conference.
Aside from Facebook CEO Mark Zuckerberg whom regularly served as speaker, Ilya Sukhar is expected to speak during the highly anticipated event for developers.
F8 developer conference is suited for developers and entrepreneurs who finds massive intervention of their product on Facebook.
F8 is derive from "Hackathon," a traditional event for computer programmers and software developers.
Photo Credit: Facebook