SizePDF: Complete PDF Converter
Submitted by
admin
on Monday, June 13, 2022 - 22:09.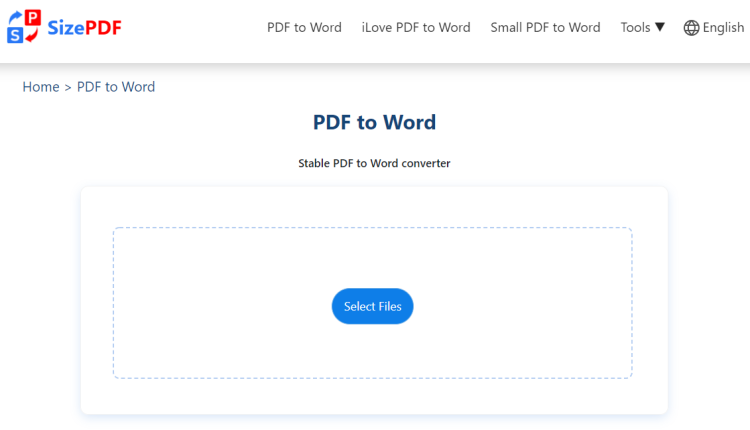 File converter services are growing very fast in recent years. Simultaneously, the growth of internet users who need file conversion services also continues to rise. In the end, file conversion service providers are competing to be the best. They continue to update and complement the services available on their site. SizePDF is no exception, this online file conversion site continuously adds to the services offered on their site, such as PDF to Excel to PDF to PowerPoint converters. SizePDF is an online file conversion service site that can provide PDF to Word services and convert various other formats without having to download any application.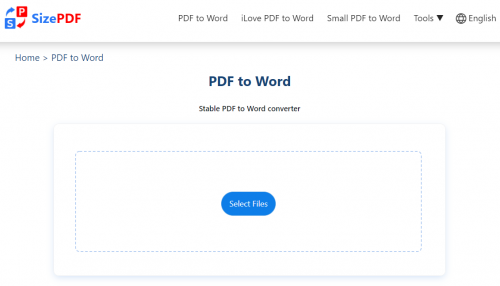 Full Service
SizePDF provides several file conversion services such as PDF to Word, PDF to Excel, PDF to Power Point and PDF to Text or vice versa. SizePDF will help convert PDF files into desired files. 
PDF to Word and iLove PDF to Word services are useful for converting PDF files to Word. It is also quite simple to utilize it properly. Users only need to upload the PDF file they would like to convert into a Word document, wait a few seconds, and then the converted file will be available to download.
Likewise for other services such as PDF to Power Point and PDF to Excel, as the name implies, they will convert PDF to Power Point and Excel. How to use it is also exactly the same, upload the file and then wait a while to be processed. When finished, the file will be directly downloaded to the user's computer.
In addition, SizePDF meets your multilingual file conversion needs. For example, pdf to word arabic can convert PDF files in Arabic to word. The process of utilizing it is exactly the same as it was previously; all you need to do is upload the file and wait a while. After the file has been successfully downloaded, it will be stored on the user's own computer.
SizePDF initially provided a PDF to Word conversion service. Over time, they also provide PDF to other file format converters as mentioned above. Maybe because of the high demand for these files conversion services.
Completely Free
The use of the services provided by SizePDF does not cost anything or is 100% free. Even users are also not required to register before using the SizePDF service. Of course they really understand their customers who need fast and simple conversion services. Users are also not limited in terms of the number of files they want to convert. Converting 100 files in the same time will also not be a problem.
SizePDF provides a free and unlimited service for its users. That alone is a luxury for the users. It turns out that not only that, SizePDF also does not display ads which often interfere with the conversion process. No ads appear on the SizePDF site. In fact, generally free service providers of this kind require advertising as the main source of income to keep their sites running and not dying. Looks like SizePDF is an exception, most likely this site wants to provide the best service for its users.
Because the ads displayed on the sites of free service providers are often annoying. Especially if a user accidentally clicks on an ad so that a pop-up appears that continues to a site in the middle of nowhere, very annoying. These kinds of things won't happen in SizePDF. Users can use the services provided comfortably and without interruption. Similar to premium application with full service.
The final word
SizePDF is a complete file conversion service provider. SizePDF offers a variety of file conversion services, including PDF to Word, ilovepdf pdf to word, PDF to Excel, PDF to Power Point, and PDF to Text. Starting from conversion to Word, Power Point, Excel, to Text. Everything can be used easily and quickly. Plus, SizePDF provides all of its services for free. Users can convert any number of files, of course without annoying ads. SizePDF can be the main choice for users who want to convert files online without any hassle.