8 Highest-Paying Programming Languages in 2018
Submitted by
Ivan Ponce
on Friday, July 13, 2018 - 21:30.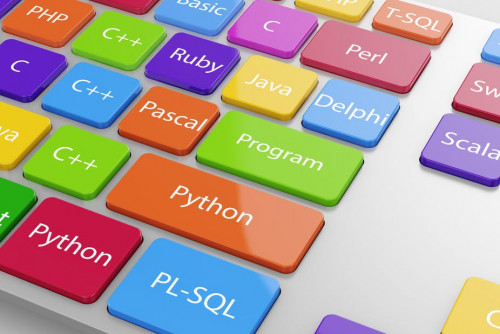 When you will search online about the existing programming languages that you can learn, a long list will be given to you. Most likely, you will really have a hard time thinking which one to consider for learning. There are features you will like about a programming language and as well as features you would wish is present in that language. Meanwhile, on the practical side, if you wish to know more about the programming languages that will not only help you in honing your skills in the computer field but make you earn really good, you just landed perfectly on the answers. Based on Lvivity, Stack Overflow has spoken to more than 100,000 developers from 183 countries around the world in January 2018. The interview and survey led to eight programming languages being hailed as the highest-paying in the field. Here are they: 8.
Kotlin
JetBrains'
Kotlin
which is usually utilized by developers for its full compatibility with Java, easy to understand syntax, and its Google support is the official language for Android. Based on the article, there is a chance that Android apps in the future will be exclusively written using this programming language. 7.
Swift
The universal programming language for Apple products,
Swift
, is also one of those that can help you make really good money. This programming language which boasts its speed on working with the project and app launching is the main language for developing applications for tvOS, iOS, macOS, and watchOS. 6.
Java
Citing the Github Team,
Java
is reportedly one of those that is not only in-demand among the developers but as well as employers. This cross-platform programming language is utilized in creating products in the banking field. 5.
Python
One of the most prominent programming languages, the
Python
, is also one of the highest-paying in the field. It is often utilized in data analysis, task automation, mathematical calculation, and web development. According to the article, it is the language behind Google, Youtube, Reddit, and Dropbox. 4.
C#
One of the prominent programming languages that are highly-known to developers, the
C#
programming language is perfect for those who wish to learn how to create native apps under the Microsoft. This language is also known in diverse apps development. 3.
Objective-C
Another highest-paying programming language is the
Objective-C
. It is useful in developing apps in the ecosystem of Apple. It has a connection with the technology giant which gives developers more work opportunities. 2.
Ruby
(on Rails) The
Ruby
programming language is prominent in terms of developing a web application. According to the article, it is also highly-known in the area of program development because of its capability to create simple and clear programs with a short development time. 1.
Go
Google's
Go
programming language which was introduced in 2009 topped the list. This open-source platform is often utilized in giant services like the Dropbox, the SoundCloud, and the Netflix.