Egret Technology Joins HTML5, Blockchain In "Egretia"
Submitted by
Ivan Ponce
on Thursday, July 12, 2018 - 22:30.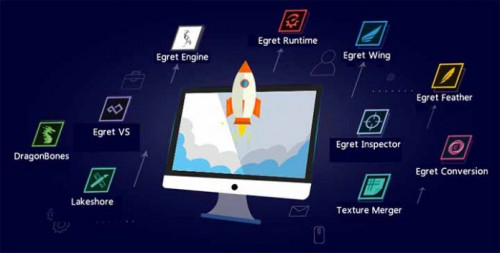 Egret Technology, a Beijing-based technology-driven internet company, has undeniably made a name in the HTML5 community. Thousands of developers are benefiting from the HTML5 development tools that the company has created. It has also developed packaging tools, an integrated development environment (IDE), and as well as an engine.
Recently, another move by Egret that many developers would surely want to know more about has crossed the surface. It is combining HTML5 with another useful modern technology, the blockchain, in a project named "Egretia".
Why combine two modern technologies HTML5 and blockchain in a single project?
Based on William Judd's article on Developer, the plan of Egret is in line with the pursuit of providing solutions to the technical problems on HTML5 games. With the presence of blockchain, it aims to provide solutions to usual problems concerning the data storage, the multiplayer game aspects, and others. Furthermore, it will also allow easy utilization of new backend features that are under blockchain like the online multiplayer and the digital wallets among others.
According to the article, the "Egretia" project which has its own token, Egreten, would allow users to keep and trade their digital items. This can be achieved through the "Egreten wallet" that would be provided to the users. Rewards can also be kept in the said wallet and it can be accessed online through mobiles and computers.
How can developers obtain "Egreten" or Egret tokens?
Developers can obtain the tokens by creating games and offering to advertise in games. Users can also buy Egretens an in ICO. These tokens can be used in advertisements of games.
With this detailed concept, 'Egretia' will surely be a success if the developers are pro-combining HTML5 with blockchain. Do you also support the joining of the two modern technologies in a single project?