How to Print Using Crystal Reports
Sunday, July 12, 2009 - 12:06
Visitors have accessed this post 104993 times.
This tutorial is part of Database Programming Made Easy Series.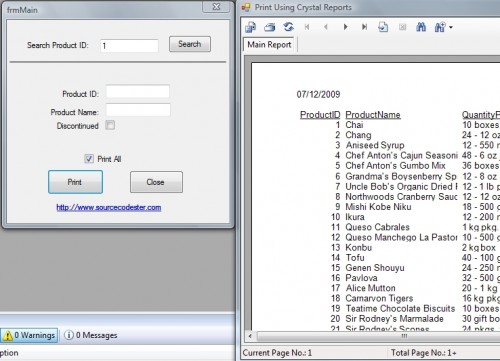 Somebody is asking if I can add sample on how to print a report. So here it is. I just tweak some little changes from our previous tutorial on Windows Forms – CheckBox Control.
I did not test this from other computer so if you encounter problem on the database location just change the report data source to the directory where you save this files.
Previous: Windows Forms - TreeView Control